When was the last time you ate fish? Last night? Three days ago?

During my internship at the Phuket Marine Biological Center from during the months of June and July 2023, I witnessed the devastating impact of poor fishing methods, leading to ghost nets entangling marine creatures, particularly sea turtles. At the Sireetarn Marine Endangered Animals Rescue Center, I cared for beached sea turtles, learning about their stories of injury and plastic consumption. This experience motivated me to change my lifestyle to reduce my impact on these incidents.

My daily tasks included deboning fish for the turtles, hand-feeding them according to their needs, and cleaning their enclosures. I also conducted educational tours for visitors from over nine countries, utilizing my bilingual skills to explain in both English and Thai. I also translated information from Thai to English that the vets needed to convey to tourists.
Prim gives an educational tour to tourists at the Sireetarn Marine Endangered Animals Rescue Center in Phuket, explaining each turtle's backstory

Additionally in the laboratory, I learned how to use a modular tissue embedding center to create a paraffin embedded block of tissue for histology. I also looked at turtles' blood under a microscope to ensure there were no abnormal red or white blood cells. Lastly, I learned how to use a refractometer by lifting the tool closer to sunlight and observed the protein per plasma sample. Did you know turtles' red blood cells have nuclei whereas humans, cats, and dogs don't? This is because our red blood cells have evolved to carry more oxygen by losing the nucleus (Carr, 2008).
Left to Right: Prim in the laboratory using using a refractometer to view protein per plasma samples, using a modular tissue embedding machine, and checking for abnormalities in the turtle blood cells using a light microscope.
I spent four days at the hatchery/nursery, looking after shark hatchlings, fish, and jellyfish. My main responsibility was to collect freshly laid shark eggs and remove the slime from them as well as moving just-hatched sharks from the egg enclosure to the youngest shark hatchling enclosure. On the last day, I visited the ecosystem sector and learned about different coral types and how to tell the difference between other branching coral and coral from the Acropora genus.
Prim scooping freshly-laid shark eggs above, then placing them in the shark egg enclosure shown below
Throughout my time at the center, one particular turtle I named ไข่มุก (kai-mook, meaning boba) became my favorite. It entered and left the center the same days as me and I believe it was fate. I hope Kai-mook is doing well in the ocean now and is eating a lot of delicious sea sponges.
Prim's favorite turtle which she named as Kai-Mook meaning Boba in Thai
Prim helps a green sea turtle named Wu Gui (turtle in Chinese) to swim
This internship taught me invaluable lessons, and I would like to thank the Phuket Marine Biological Center for the opportunity.
My message to everyone is to reduce fish consumption to minimize the demand that leads to more ghost nets in the ocean, causing harm to turtles and other marine life.
Prim scuba dives into an aquarium to feed the leopard shark and other fish
RELATED POSTS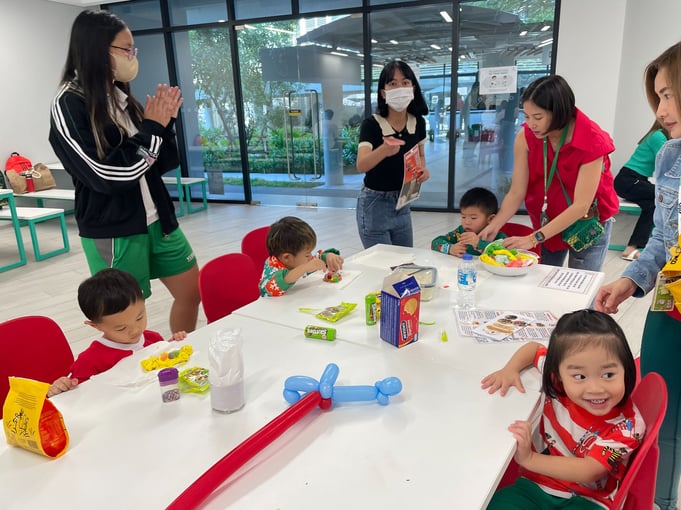 By Yi Rui (Selina) H. / September 05, 2023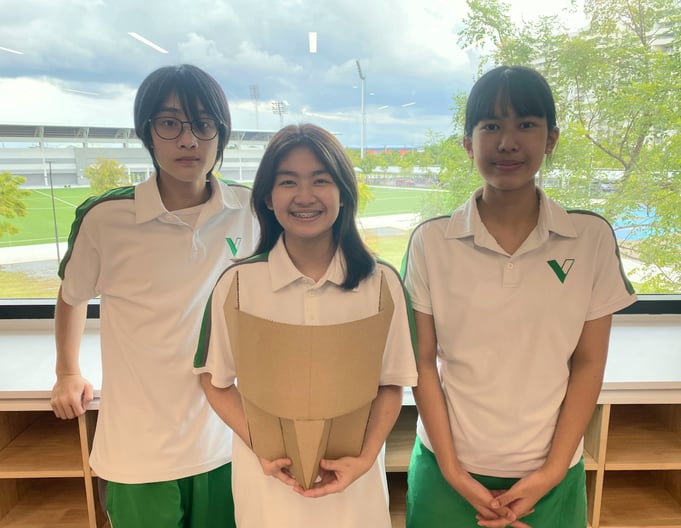 By Kittima (Tinny) Kaur / June 08, 2023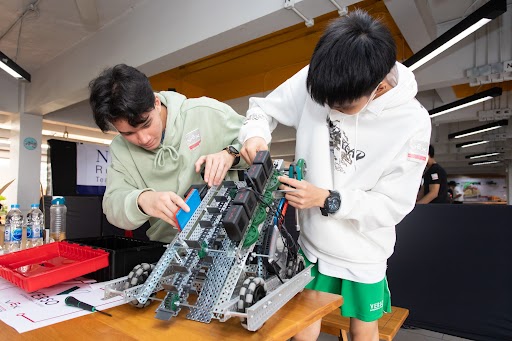 By Kittima (Tinny) Kaur / May 10, 2023