Over 100 students aged 13-18 years from 35 schools across Thailand came together at VERSO International School for VERSO HACK 2023, a student hackathon that took place on 28 January (Pre-Hack day), and 4-5 February 2023.
This signature event is designed to cultivate an entrepreneurial spirit among students, encouraging them to tackle real-world problems while equipping them with the essential skills that the world's leading entrepreneurs possess. Emphasizing experiential learning and fostering a growth mindset, VERSO aims to become a center for innovation, nurturing the next generation of young entrepreneurs
.As a future-ready school, VERSO reinforces its commitment to fostering entrepreneurial learning experiences by hosting hackathons and other events. These initiatives help students unlock their potential, learn from industry experts, and develop essential skills for success in the rapidly changing world.
This year's challenge question was "How might we create products and services to encourage conscious consumerism to reduce waste and create a positive impact in the areas of fashion, tourism, and food waste/pollution."
For 2 ½ days, students immersed themselves in creating inspiring presentations, pitches, and prototypes that showcased their entrepreneurial talents. Presenting their innovative ideas before a panel of judges, students leveraged the opportunity to collaborate with like-minded peers and connect with other aspiring student entrepreneurs and tech enthusiasts.
VERSO HACK 2023 is the third event of its kind, with the previous two events in 2021 and 2022 being highly successful. VERSO HACK was held in collaboration with Singapore-based Reactor School, which designs and develops Entrepreneurship Education (EntreEd) programs for students to help turn their ideas into projects and their projects into companies.
A key component of the hackathon's success was the guidance and mentorship provided by a diverse panel of mentors and judges, including startup founders, industry experts, entrepreneurs, innovators, and investors. Drawing upon their wealth of experience and knowledge, these professionals mentored and coached the future entrepreneurs, challenging their ideas and providing valuable feedback on their prototypes. In addition, VERSO's teachers also acted as facilitators, lending their expertise across disciplines and grade levels to support the participants throughout the event.
In the lead-up to VERSO HACK, participants gathered on Pre-Hack Day to meet their teammates and engage in various activities. These included an introduction to the game-based productivity platform Rolljak and a hands-on workshop exploring the tabletop coding card game Potato Pirates, facilitated by Codomo's Co-Founders Aditya Batura and Lim Jia Xuan. Nattapak Nat Atichartakarn, Co-Founder and CEO of sustainability startup Trash Lucky, shared valuable insights from his entrepreneurial journey, emphasizing the significance of a robust value proposition.
During the first day of VERSO HACK, students were given the challenge statement and collaborated with their teams to brainstorm, research, plan, and develop prototypes. Throughout the day, they participated in experiential workshops, gaining insights into various business models and competitive analysis techniques. In the afternoon, students connected with mentors who offered guidance, and troubleshooting, and shared their expertise while also providing feedback and helpful tips. The day concluded with focused mock pitching sessions facilitated by VERSO teachers.
On the second day, all teams participated in the first round of pitching sessions, presenting their ideas before a panel of judges. The top ten teams then advanced to the final round, which took place in the afternoon and welcomed an audience of family members, friends, and supporters. Guest speaker Djoann Fal, a prominent tech entrepreneur, and investor, provided his perspective on the startup landscape and the future of the economy.
VERSO HACK 2023 event left a lasting impression on mentors, judges, and parents, who were amazed by the passion, creativity, and confidence demonstrated by the students. The event was a resounding success, serving as a catalyst for empowering students to unlock their entrepreneurial potential and fostering a collaborative environment in which creativity, innovation, and problem-solving can thrive.
We look forward to an even more exciting event in February 2024.
RELATED POSTS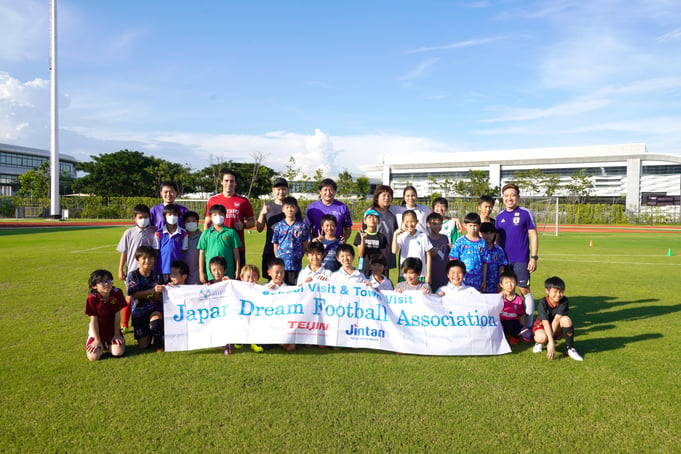 By Kittima (Tinny) Kaur / December 08, 2022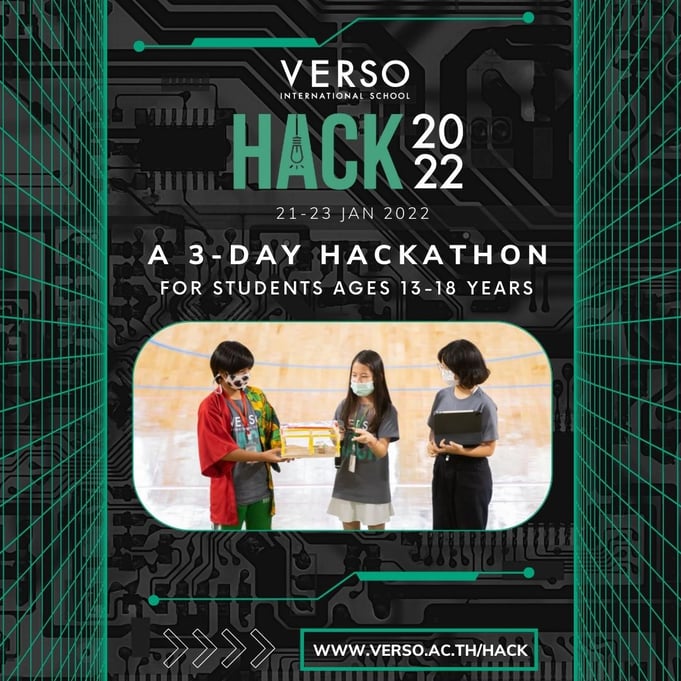 By VERSO Communications Team / April 07, 2022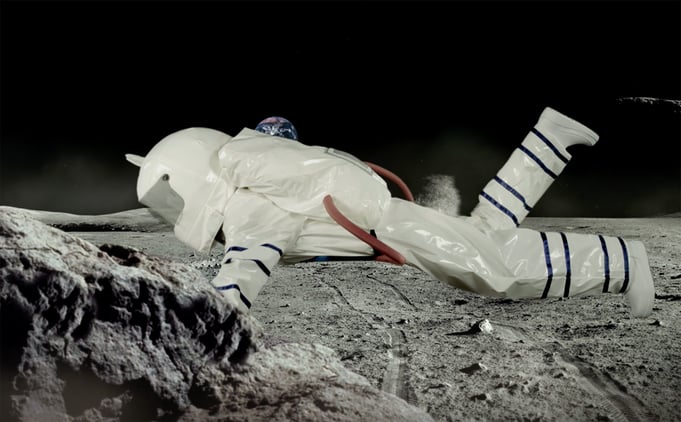 By VERSO Communications Team / March 15, 2022