I hope this ML Muster finds you well! This Muster spotlights our Math Lab program and the big mathematical concepts students are exploring at the moment.
The Learning Design Team is already beginning to plan Learning Lab projects for Quarter 2. We have some planning retreats to begin that process and the LDs are excited to create a hands-on experience for learners. We hope to see you at the 7-8 Learning Lab ShowTime next Friday. Check out the poster below for further details.
Let's dive right in with what's going on in Math Lab!
---
Through the Window Behind the Scenes
Ming Ming and Lilian are behind the scenes learning how to use the advanced light settings in the Black Box. It's not always about being on stage, being backstage is just as important.
---
Math Lab 5

We are finishing up our first math unit where our class delved into the concept of volume. They have learned how to calculate the volume of rectangular prisms and cubes using the formula length × width × height. Our learners have demonstrated a solid understanding of this fundamental mathematical concept and have applied it to solve a variety of real-world problems. Throughout this unit, they've gained valuable problem-solving skills and a deeper appreciation for the practical applications of mathematics.

We also integrated projects from Jo Boaler's "Big Idea 1: Thinking in Cubes." These projects have provided our learners with creative and hands-on opportunities to deepen their understanding of three-dimensional space. They've engaged in activities such as building 3D structures with different types of blocks, exploring the relationship between volume and shape, and even designing their own custom containers for specific volumes. These projects have not only reinforced their mathematical knowledge but also fostered critical thinking and teamwork skills.

I'm impressed with their growth and increasing willingness to jump into challenges. They are embracing difficult projects and new concepts with enthusiasm. I'm excited to see these young mathematicians grow throughout the rest of our school year!

By Arthur Hall
---
---
Math Lab 6
After learners have grasped the mathematical concepts of area and volume, they are challenged to develop a deep understanding of the differences and unique connections between them. For this reason, we ask learners to find different ways to take apart two-dimensional complex shapes, and some simple three-dimensional shapes as they begin to work to find area and volume - this type of thinking is foundational for their later work in geometry and calculus! In these following photos, as you can see, learners from Grade 6 Math Lab visualize, fold, and construct with hands to create nets that will shape into a specific 3D shape.
In order to build towards a "thinking" classroom, learners are also purposely grouped together to foster collaboration and meaningful dialogues. We know that learners often have little experience visualizing or building with nets & this means there is plenty of opportunity for them to struggle, which we know is the very most important time for brain growth. Through getting curious, they try their ideas out & work through ways of refining them in this design thinking process.
By Jack Zhao
---
Math Lab 7
In our educational journey, practical application and peer-led teaching play pivotal roles in ensuring deep comprehension. This sentiment has been echoed in our grade 7 math classroom, where learners have been immersed in the fascinating world of scale.
Drawing from the insightful strategies of 'Building Thinking Classrooms', learners have actively been engaged in peer-teaching sessions. The beauty of this approach is two-fold. On one hand, it reinforces a learner's understanding as they explain concepts to their peers, and on the other, it fosters effective communication skills.
Taking learning beyond textbook scenarios, our students recently navigated a real-world challenge. Tasked with designing a condominium, they delved deep into employing mathematical principles like dilation, transformations, and rotations. Such projects not only allow learners to see the relevance of their lessons, but to also make abstract concepts tangible.
But the learning doesn't end within the confines of the classroom. In a bid to make home environments an extension of our educational space, learners have been given an intriguing assignment. They are to teach a family member about the core concepts discussed in class. This approach, we believe, offers a dual advantage: learners revisit and reinforce their lessons, while families gain a window into the classroom's dynamism.
By Alan Dex
---
Math Lab 8
Learners are working on expanding & applying their understanding of congruency in Big Idea 1 into work with rigid transformations in Big Idea 2. We have been undertaking many kinds of visual & spatial orientation puzzles to come up with our own definitions of rotations, reflections, & translations before heading into moving our puzzles onto graphs to see what happens to the coordinates in each of these transformations.

Learners were tasked to come up with their own "Extend", and true to form in being remarkably insightful, came up with how dilations are not to be included in the rigid transformation category. We've been practicing "being a skeptic" and this has become second nature, as several in the class remarked that measures are not equal in dilations, so there is no congruency. Amazing analyzation & application work!

In the photo below, you can see they are hard at work with their thinking partners, comfortable to pick whatever spot works for them in the class to make this learning happen.

By Ashley Durdle
---
7-8 BTW Overnight Trip
As our C7-8 embark on the first BTW of the year all together, we are primarily focused on team building and coming together as a unit. Our trip to iCamp Thailand has provided the learners with opportunities to work on their survival skills through fire-starting & shelter-building, test their personal boundaries through stand up paddleboarding on the River Kwai & rock climbing, and form friendships that will last the whole year through and beyond.

The amount the learn have leaned on each other & learned to trust in one another is exactly what we were hoping for - the bonding as a cohort has been amazing to watch, and the smiles tell the story in its entirety!

We came home happy & exhausted, with full bellies (smores!) and hearts, and plenty of stories to share. Thanks to our parents for the continued support of our programming that allows these memorable experiences for our learners to take place!
---
Thank you for joining us for the Head of School Coffee Morning. It was a great turn out and we hope to see you again soon.
---
A big shout out to our VERSO Viper girls and boys U18 basketball teams. What a great atmosphere to host our first Homecoming event. We are very proud of our players and once again, thank you for coming along to support! Gooooooo Vipers.

---
Summer Camps 2024
At VERSO, our commitment to enhancing our students' learning experiences extends beyond the traditional school year. We are thrilled to explore the possibility of introducing a summer camp program facilitated by our talented Learning Designers. This innovative program aims to immerse students in engaging, hands-on learning activities within a fun and collaborative environment, fostering their growth and curiosity.
To better understand the level of interest and specific preferences within our community, we kindly request your input. Your insights are invaluable in shaping this summer camp opportunity to align with your child's interests and needs, ensuring a fulfilling summer experience. Please take a moment to complete this quick survey regarding your child's potential participation in the summer camp.
---
Curriculum Quarterly Feedback
We would greatly appreciate your feedback on the first Curriculum Quarterly that was sent out by our Director of Curriculum and Learning, Suzanne Kitto. This will help us to improve on further iterations. Please take a moment to fill out this brief survey.


---
Slow Down Please
When driving around campus, please adhere to the speed limits to ensure we have a safe campus on the roads. Thank you for driving safe while on campus

---
That's the ML Muster for now - we wish you all a relaxing and enjoyable weekend! Hope to see you around campus!
Best regards,
Middle Loop Team
---
Save the Dates
4 October:

uniVERSOtea Morning with Greg Mason on Holistic Admissions and Testing

5 October: Open House
6 October:

C7-8 Learning Lab Showtime
12-23 October: October Break
---



Important Links
---
RELATED POSTS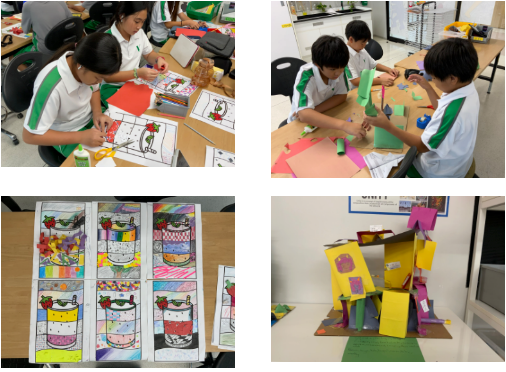 By Chad Walsh / October 11, 2023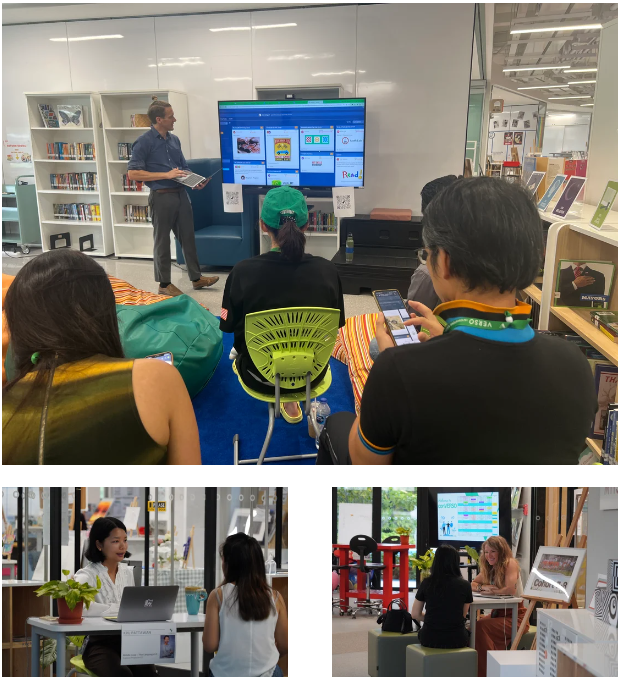 By Chad Walsh / September 15, 2023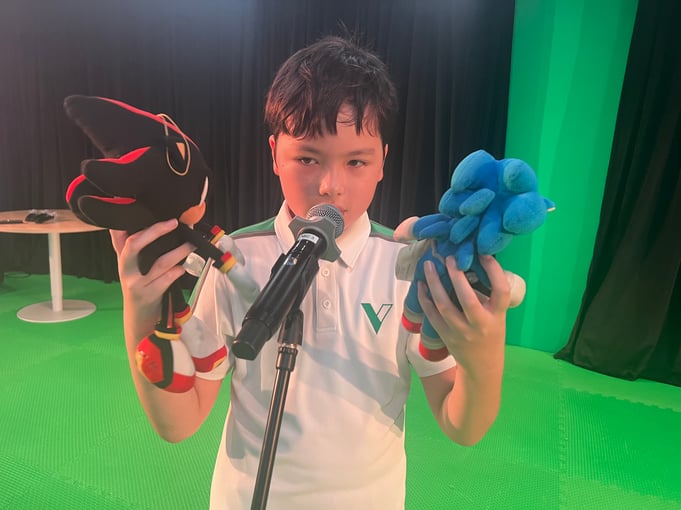 By Chad Walsh / September 01, 2023