ShowTime + BTW: Real experiences is what builds confidence and communication!

Dear Middle Loop Learners & Families,

Thank you for joining us at our first C7-8 ShowTime this school year! We always appreciate your support and look for opportunities to provide authentic experiences for students to share their learning. The C5-6 learners will have their ShowTime towards the conclusion of Q2. We now alternate our Learning Lab ShowTimes between each cohort for each quarter.

In this edition of the ML Muster, we are featuring the C7-8 ShowTime and the many BTW trips that are going out every week. These trips are meaningful experiences for learners to have the full experience in collecting the materials they need for their projects.

It's hard to believe that quarter 1 has already flown by. We wanted to wish all of our families a safe and happy October break. Whatever you get up to, we look forward to seeing you all again ready for quarter 2 on Tuesday, 24 October 2023.

When we come back from the October break the ML jump straight into Focus Week. This is a week where all learners will have a reading and math conference with Learning Designers to measure progress and growth over time. These assessments are conducted twice a year - in October and again around May. These are baseline assessments that offer additional data points to track each learner's development in reading comprehension and fluency. They also allow learners to demonstrate their problem-solving skills in mathematics, covering addition and subtraction, multiplication and division, as well as ratio and proportion.

---
Through the Window I C5-6 Learning Lab

The learners will be investigating the concepts of forces and motion through the Driving Question: What are the consequences of forces and interactions on simple machines?

Through this LeLab project, learners will gain an understanding of the different types of forces in our world and how these forces affect objects by changing their speed, direction of motion, or shape. During the investigations, learners will discover how forces are part of our daily lives. Students will be able to see how the scientific process works, think like scientists, write a lab report, and find out how forces can be measured and recorded accurately.
---
BTW I United Nations
This week four of our G8 learners went Beyond the Walls to the Corporate Sustainability and Environment Rights in Asia Conference hosted by the United Nations in Bangkok. They attended the "Youth, Business, and Climate Action: Bridging the Gap" session in order to improve their advocacy skills that they developed during their Explore Project. The session focused on the role young people play in Climate Action and Consumption, while sharing how youth can advocate for sustainable production and responsible consumption.

The session evaluated how businesses, government, and the United Nations are related to giving youth a voice and opinions on climate action agenda items. The learners were able to develop an increased understanding of the role of youth in promoting environmentally friendly consumption and production and ways that young people can take action and use platforms to promote climate action alongside businesses.

By Maya, G8
---
BTW I Bang Saen
As a key part of his environmental advocacy Explore project, our Grade 7-8 learner, Summer, researched, completed a reconnaissance mission, organized, and then led his classmates and Learning Designers to Bang Saen beach to complete an environmental impact assessment that included taking water and soil samples along with a good old-fashioned trash pick-up. The samples are being analyzed in the Science Lab with results to be published as part of his final presentation.

By Jonathan Campbell
---
BTW I IKEA & Thai Watsadu
For Explore 4E, the Light Blue team is creating a new Makerspace for the C7-8 Wing. Having ideated, decided, planned and designed the spaces needed, the group needed materials, supplies, extension cords, and nice finishings for the space to make it inviting and encourage its use. They decided a BTW trip to IKEA and Thai Watsadu Bangna was required as they wanted to get a feel for design elements in situ in the IKEA showroom.
VERSO is luckily positioned so close to Mega Bangna IKEA, so a quick ride on the bus and the team were into shops looking for inspiration, going through the wish list, and keeping the budget calculator updated to stay on track with their time and spending.
Having visited the two superstores, and loaded up with the necessary provisions, and a quick visit to the IKEA ice cream shop for a cone on Mr Dan, the team were back at VERSO before lunch.
They have been spending the last week putting together the space, with all the extra purchases, to reveal to the Loop in an unveiling ceremony after the October break! The space will be amazing, and will be shared in a later Muster update so stay tuned!
By Dan Hyman
---
Visual Arts
In G5 Visual Arts class, learners began to develop a stronger foundation of visual expression. They explored the seven fundamental elements of art: line, shape, form, color, texture, space, and value, and learned how each of the elements can be used to create a visual representation of their thoughts and emotions. The objective of this lesson is for each learner to not only grasp these core concepts but to transform them into tangible works of art that reflect their comprehension. Together, they discussed the characteristics of each element of art and shared pre-existing knowledge on how to use them to communicate with the audience.
Learners had the opportunity to put what they know and what they have learned to creative use by working together as a team to design a prototype paper structure and working individually to create their own unique collage art that can be described as "elements of art smoothies," a blending of knowledge building blocks and artistic creativity.
By Amy Premo
---
Design Lab
D-Lab (Design Lab) has started with some great Design Thinking! Grade 6 (GG) learners have been working through the Design Thinking cycle, with the Driving Question "How can we design an entertaining, mechanical device that serves no purpose?" This is a nod to their Carnival-based Explore Lab, Rube Goldberg machines, and The Useless Box!
As a group, G6 learners have been ideating and practicing communication through activities relating to the project, including pitching their ideas to each other, conveying constructive feedback, and using fair voting to choose a final design.
The next part of the process will be to enhance collaboration skills as the project evolves from the ideation phase into the early prototype phase. This will ensure that all members of the team are involved in this phase of development, and learners will get to craft and create their designs with varying materials.
Learners have also been prototyping via physical and digital media, working on Tinkercad to produce digital designs, and in the Low Fidelity Maker Space to craft physical prototypes. Working through both of these processes allows the ideas to be visualized, and discussed and to give each other feedback and discuss iteration. This is a key Design Thinking step and ideally will allow learners to improve their initial concepts before final creation.
By Dan Hyman
---
C7-8 ShowTime

Artistic Flair

How Do Countries Use Media to Influence Their Political Outcomes?

Thank you to our parents and VERSO community in joining us at our C7-8 ShowTime. The atmosphere was electric as the adults were bidding (and out-bidding) each other so they could hang their favorite artwork in their homes or offices. We had a great turnout and really value opportunities such as these to bring us all together to celebrate learning and achievements.

Project Overview: In our first Learning Lab project of the year, we are focused on our Communication & Humanism competencies through the lenses of Social Studies, Literacy & Art. We first explored the ways humans & political systems influence each other by diving deep into the different styles of political structuring and what types of factors influence the developments of these different structures, such as religion and geographical factors. By looking at how media has been historically used for political influence, as well as how marginalized peoples are often under-represented in political decision-making, we then used our understanding to create a modern day social media campaign designed for political influence. To communicate the empathy and emotions brought up inside of us during this work, we created individual paintings, using different art elements to translate our abstract ideas into a tangible piece that our audience can understand. Our visual research as well as an information text that accompanied our art pieces, explained our learning around this complex topic. The ultimate goal of this Learning Lab was to auction our art items off in order to fund our C7-8 Microfinance Legacy Project, where this year, the funds will be used towards marginalized people adversely affected by political outcomes in their country.

By Ashley Durdle
---

---
Summer Camps 2024
At VERSO, our commitment to enhancing our students' learning experiences extends beyond the traditional school year. We are thrilled to explore the possibility of introducing a summer camp program facilitated by our talented Learning Designers. This innovative program aims to immerse students in engaging, hands-on learning activities within a fun and collaborative environment, fostering their growth and curiosity.
To better understand the level of interest and specific preferences within our community, we kindly request your input. Your insights are invaluable in shaping this summer camp opportunity to align with your child's interests and needs, ensuring a fulfilling summer experience. Please take a moment to complete this quick survey regarding your child's potential participation in the summer camp.
---
Curriculum Quarterly Feedback
We would greatly appreciate your feedback on the first Curriculum Quarterly that was sent out by our Director of Curriculum and Learning, Suzanne Kitto. This will help us to improve on further iterations. Please take a moment to fill out this brief survey.


---
Slow Down Please
When driving around campus, please adhere to the speed limits to ensure we have a safe campus on the roads. Thank you for driving safe while on campus

---
That's the ML Muster for now - we wish you all a relaxing and enjoyable weekend! Hope to see you around campus!
Best regards,
Middle Loop Team
---
Save the Dates
12-23 October: October Break
24-27 October: Focus Week (reading and Math Assessments)
1 November: UniVERSOtea Morning on "Applying to North America"
3 November: Q1 VERSO 360 Progress Report sent to families
15 November: UniVERSOtea online session on UCAS Walkthrough (details in poster below)
24 November: Loy Krathong Event @VERSO
---


Important Links
---
RELATED POSTS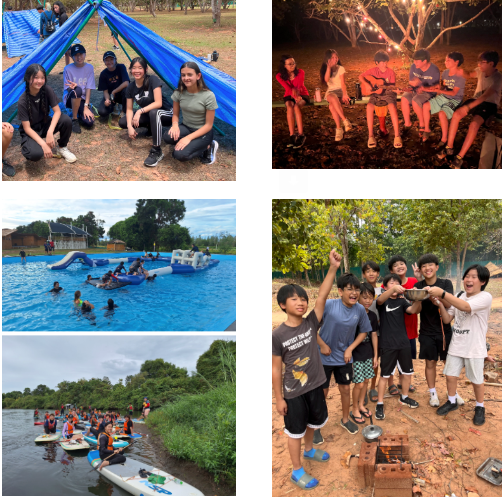 By Chad Walsh / September 29, 2023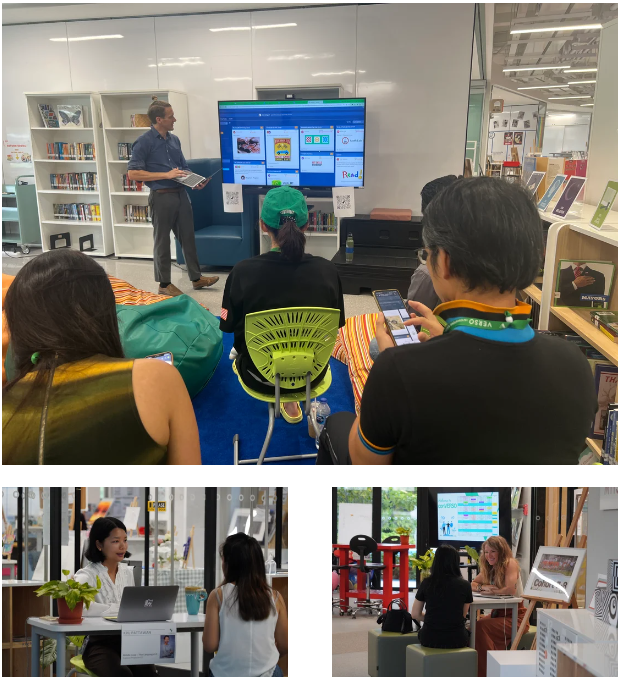 By Chad Walsh / September 15, 2023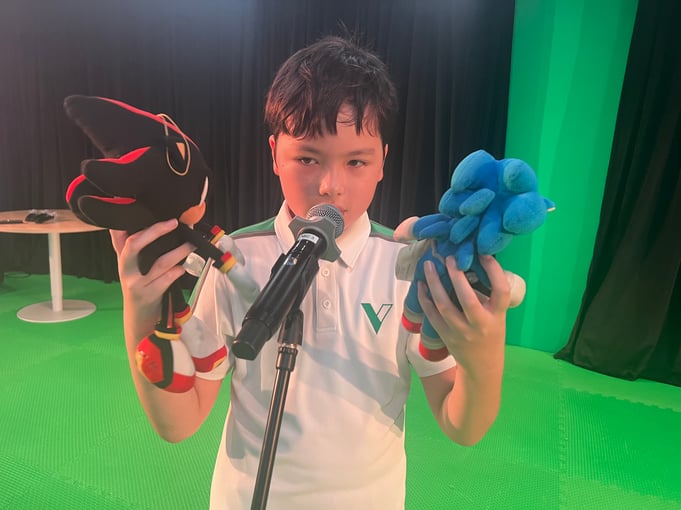 By Chad Walsh / September 01, 2023