Our 8th grade student athlete, Jemma Chungwatana, tells us that VERSO was the only International school that was able to design a flexible learning schedule, allowing her to pursue her passion for tennis and prioritize her education. The support of friends and learning designers, and especially fitness training while in school, helped her become stronger both physically and mentally. Here is her story.
Please share with us some of your tennis accomplishments?
I am a professional tennis player currently ranked 1143 in the ITF Junior World Rankings. I was a finalist in the PTT Junior Central Championships (Girls U-16) in February 2021 and won the LTO Junior Championships 2021 ( Girls U-16) in March 2021. I am also part of the U14 Thailand National Tennis team and was qualified to play at the World Junior Finals in Czech Republic in 2021. In August this year, I will be traveling to London to represent Thailand in the International Children Games Coventry 2022. My first international tournament was in the USA in 2019 where I was the first runner-up in the Little Mo Tennis Tournament.
Jemma at the Singha TATP Tennis Tournament in 2021
When did you start playing tennis?
My father took me to my first tennis lesson when I was about four years old, and I really enjoyed it. When I was seven, I started competing, and that's when I decided I wanted to be a professional tennis player. I feel like you can be very creative in tennis and there are a lot of strokes to choose from. The best part was the opportunity to travel to so many countries.
What have you learned from tennis?
Quite a lot! I learned self-discipline, responsibility, time management and organization. It also showed me that it's okay to make mistakes and accept all kinds of defeat and feedback.
Why VERSO?
In order to balance my studies, fitness training, and tennis practice, I needed a flexible schedule that my previous school could not provide. At that point, I was really stressed during competitions and training. My family and I then looked for schools that would support my tennis and my studies, and VERSO was the best fit for me.
I have been here since January 2022 and it has been a great experience. Within a week of my enrollment, the learning designers had my learning program set up to match my practice times, which is very important for my tennis training, and everyone was very helpful. I feel like my tennis has improved and I feel stronger since I have been able to spend more time in the gym. Most importantly, I no longer feel stressed when I practice tennis after school and can focus on my strength and mental well-being.
I also like the project-based learning here. All assignments and tasks are put on HeadRush and I can easily catch up on any work I missed. At VERSO, I feel like I have the opportunity to explore different subject areas in depth while trying out different areas of interest instead of just the usual subjects of math, English, and science. I have already had the opportunity to explore photography, psychology, and so many other subjects. Everything I learn here has a purpose and I feel like I am learning new skills that I could actually use in the future.
Jemma working out in our VERSO Fitness Room
---
"I feel like my tennis has improved and I feel stronger since I have been able to spend more
time in the gym."
- JEMMA CHUNGWATANA
---
What's your favorite place at VERSO?
My personal space in the C7-8 wing and the Arena.
What's something that people will be surprised to know about you?
I am very interested in entrepreneurship and in psychology. During the pandemic, my cousin and I started an online business on IG selling secondhand squishy toys and fidget spinners. This was a great experience and strengthened my communication skills and introduced me to the basics of marketing, customer service, and management. I also find psychology very interesting and understand the importance of having a good perspective and mindset. I recently completed my Just Do It project on procrastination and found it very interesting as it also relates to tennis. Being able to learn about it here at VERSO has also helped my tennis.
Jemma's Just Do It project on "procrastination" has enabled her build the connection to tennis.
What are you reading now?
I do not read that much, but I like listening to podcasts, especially about mental toughness as it relates to tennis, such as how to overcome the fear of losing, how to handle pressure, how to be confident in your abilities even when you are about to lose a match, and how to direct your energy to things you have control over. I also get a lot of inspiration and coaching by watching Ted Talks.
Who inspires you?
There are many tennis players, especially Rafael Nadal, but the one who inspires me the most is Emma Raducanu, who won the US Open Championship in 2021. I find a lot of similarities with her. We are both student athletes. She did well in school, is a straight-A student, and still managed to be a very successful tennis player.
If you had a superpower, what would that be?
Teleporting because then I can sleep in and then teleport to school! Mind reading would probably be the next superpower.
What does being future-ready mean to you?
It means having the skills and learning things to be prepared for the future, because the world is constantly changing, so those skills will help you shape your path. One thing I really like at VERSO is Showtime, because we get so many opportunities to present and I think that's a very important skill - being confident to present your work and speak in front of an audience. That's an area I have improved in since I joined VERSO.
---
"At VERSO, I feel like I have the opportunity to explore different subject areas in depth while trying out different areas of interest."
- JEMMA CHUNGWATANA
---

So what's next for you?
My long-term goal is to become a professional tennis player and go to a good college in the US. I am not quite sure yet which path I will take and will wait another year or two before deciding. However, my immediate goal is to start traveling again soon to play in international tennis tournaments overseas. I am confident that my learning designers will be able to adjust my schedule even if I am overseas and in a different time zone
What are three words you would use to describe VERSO?
Flexible, supportive, and community-minded.
RELATED POSTS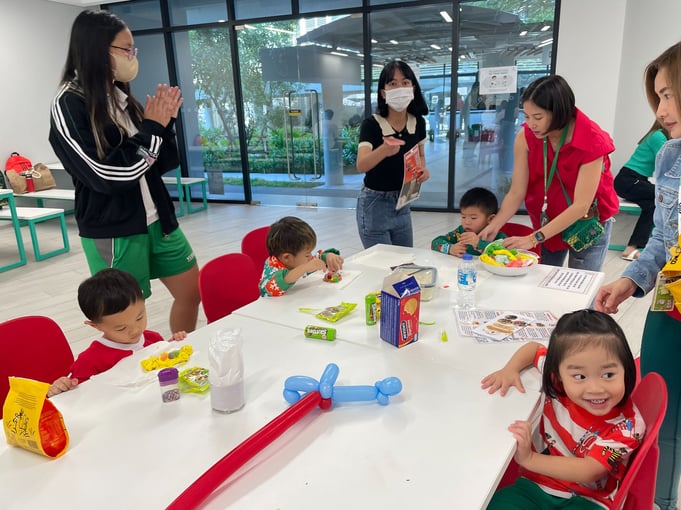 By Yi Rui (Selina) H. / September 05, 2023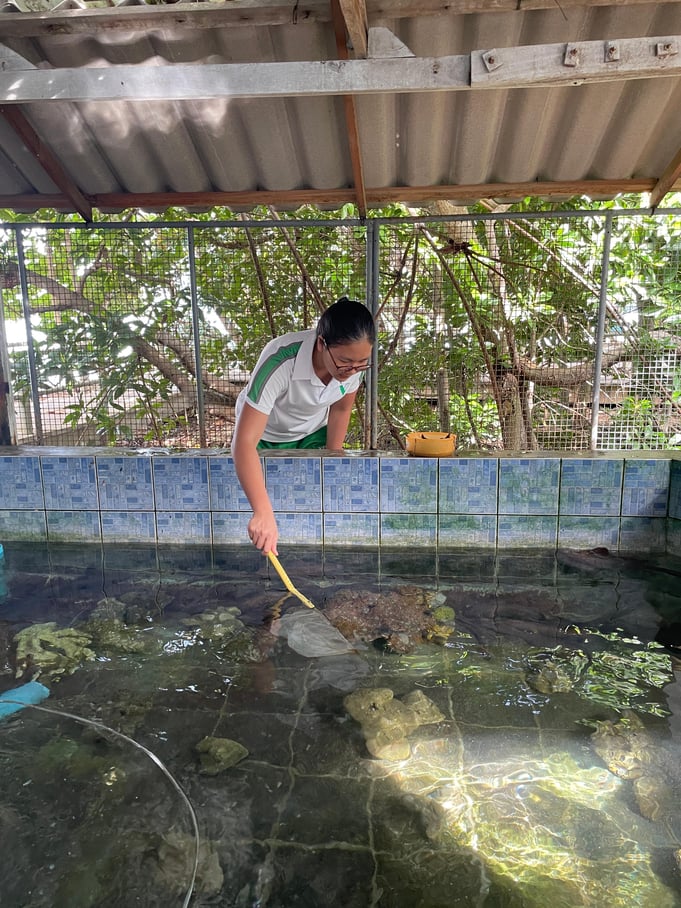 By Prim Pingkarawat / August 23, 2023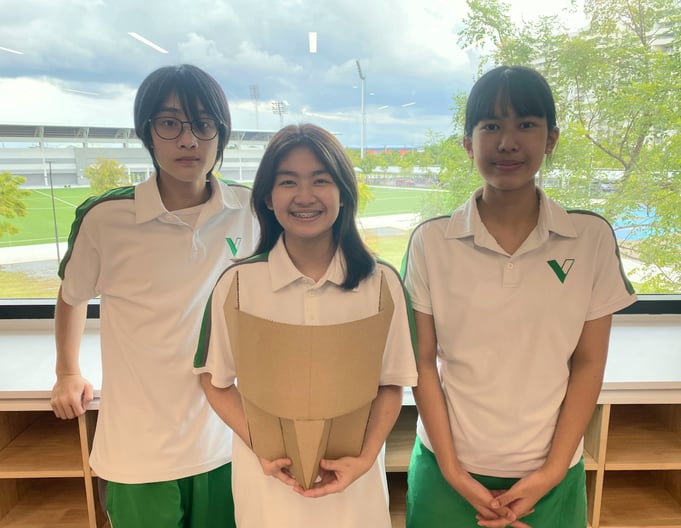 By Kittima (Tinny) Kaur / June 08, 2023