Welcome back to a new school year of learning, growth, and excitement! The first week has flown by, filled with laughter, new friendships, and the joy of reuniting with familiar faces. Of course, your children also had a lot of smiles for the Learning Designers who will be guiding their teaching and learning this year. It has been a great first week at VERSO watching our Learning Designers purposefully connecting with your children to ensure they are ready for a great year!
---
Safety and Attendance
Your children's safety is of the utmost importance to all of us here at VERSO and it is highly important that all of you partner with us in keeping them safe. Please be reminded that the
drop off time for all Lower and Middle Loop learners in the morning is between 7:15am - 7:45am.
For Upper Loop (G9-12) learners, it will be later depending on their activities and classes. Please also note the start time and late arrival time shown below. This is also shared in the
Family Handbook
.
Until after-school activities and sports start, the
pick up times in the afternoon are as follows
.
Lower Loop and Middle Loop: between 2:45pm - 3:15pm.
Middle Loop learners are allowed to be in pH7, as long as they are accompanied by a guardian. They must leave pH7 and the campus by 4:00pm.
Upper Loop learners must be picked up by 4:30pm.
We are making safety a priority this year and request your cooperation and understanding.
EARCOS
I am excited to share that we have been accepted to the East Asian Regional Council of Overseas Schools (EARCOS), whose mission is to "inspire adult and student learning through its leadership and service and foster intercultural understanding, global citizenship and exceptional educational practices within our learning community". What does this mean for VERSO? This allows us to network with other schools in the region, attend professional learning, grow the VERSO brand, and access suppliers and vendors that we did not have access to before.
Lift-Off
Thank you to those of you who made the special effort to attend the VERSO Lift-Off event on 7 August. There was certainly a buzz on campus with the excitement of a return to VERSO. It was so great to see both new and returning families fill the arena, and I was pleasantly surprised to see all the seats full and people sitting in the bleachers! Once again, a special welcome to our new VERSO families. I hope that your transition to VERSO has been a smooth one. I appreciated the opportunity to share a little bit of my vision with all of you, and look forward to future opportunities to continue to do so.
Introducing our Learning Designers in Their New Roles!
I'm pleased to announce two notable additions to our Leadership Team.

Suzanne Kitto, formerly the Upper Loop Cohort Leader, has stepped into the role of Director of Learning and Curriculum. The possibilities that this new position brings to VERSO are incredibly exciting, and we look forward to witnessing the positive impact it will have.
Garrett Cutler will be transitioning from his previous role as the Lower and Middle Loop Well Being Learning Designer to take on the position of Athletics Director. While still maintaining some teaching responsibilities, Garrett will also be spearheading the organization of sports and after-school activities and will be sharing details soon.

This exciting shift marks the beginning of a new chapter for these opportunities available to our learners, and we can't wait to see the wonderful experiences that lie ahead.

Next week, our Loop Leaders will be sharing updates with you and I would like to remind you that our coffee mornings start on 23 August, with the first featuring our new Athletics Director, Garrett, who will soon be sharing more information about the sports and after-school activities programs this year.

Enjoy your long weekend holiday and Happy Thai Mother's Day!

Best regards,

Ryan Persaud
Head of School
---

Important Reminders
14 August: School Holiday - HM the Queen Mother's Birthday (in lieu of 12 August)
23 August/8:00am-9:00am: Athletics & After-School Activities Coffee Morning @Connect with Garrett Cutler, Athletics Director
30 August/8:00am-9:30am: EAL Coffee Morning @Connect with Munira Tejpar (LL) and Maria Pannakan (ML)
RELATED POSTS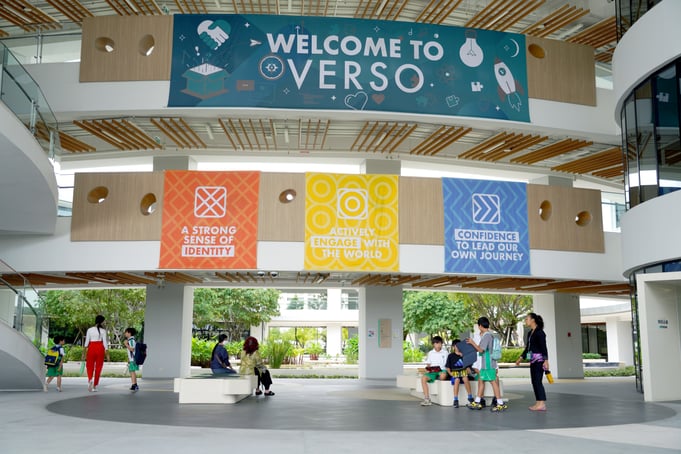 By Ryan Persaud / September 08, 2023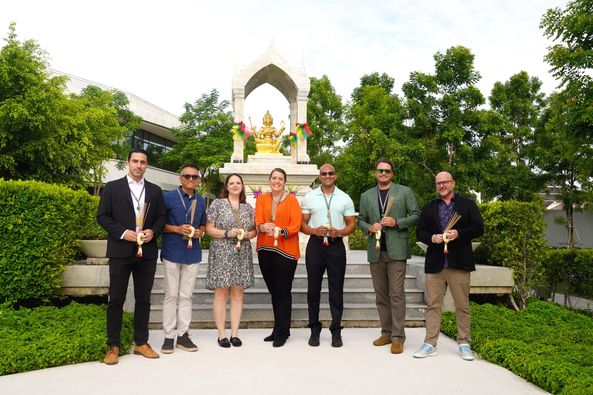 By Ryan Persaud / August 25, 2023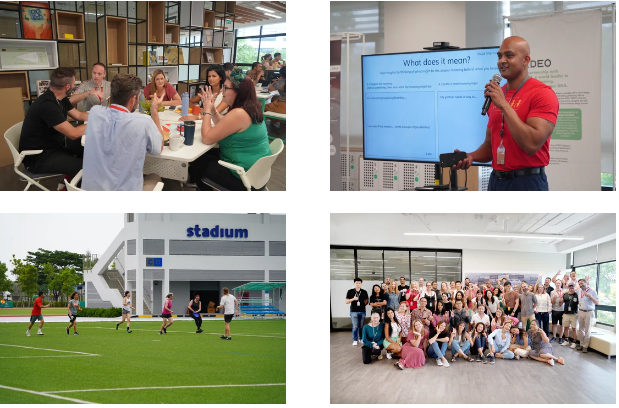 By Ryan Persaud / August 04, 2023