We are currently living through challenging times, experiencing situations we could never have predicted that continue to disrupt our world in ways we never imagined.
The pandemic has forced us to adapt to the "new normal" life in so many different areas including our health, work, relationships, family, social life, education, and others, without knowing how long this will last.
For families with school-going children, one area of concern is the impact of this disruption to education and the effectiveness of online learning provided by schools. Parents question the quality of online learning, the balancing of screen time, and sustaining their children's interest and motivation to study.
Here's an interview with our 5-6 Cohort Learning Designer, Jonathan Campbell who shares the remote learning experience at VERSO.
Please note: the views and opinions expressed in this article are those of the author/interviewee and do not necessarily reflect the official policy or position of VERSO International School.
---
How do you combine learning and technology to deliver the best learning experience?
There has been extensive research done on a school level to find the best suitable software to supplement remote learning, depending on the age of the students. The learning designers (this is how we call our teachers) have combined all the essential tools to complement and supplement all the aspects of learning. In the Middle Loop (Grades 5-8), Zoom and a learning management system called Headrush are used as they provide everything from chats, polling, breakout rooms, feedback features, tracking, and evaluation of assignments and tasks, and student/parent/teacher interaction.
Our students are excelling in this current model, and in fact, I believe most kids are far better at using technology and adapting to its quick changes than most adults are.
The shy and introverted students, who in a normal school setting would be pulled back and wouldn't participate as much, finally have a chance to do it in their own way, at their own pace. They are also initiating one-on-one interaction sessions with their teachers, especially the ones who in a normal setting, wouldn't feel as comfortable doing so. They have found their medium and the right way to get the customized help and guidance they need.
---
What does a day of remote learning look like at VERSO?
VERSO was the first school to shift its approach to remote learning, and instead of trying to tackle a few different classes each day, we realized that the best solution would be to focus on 1 or 2 classes per day and create a state of deep immersion.
For instance, in the Middle Loop, Monday they would cover math and science, Tuesday would be a day for languages, and let's say Friday would be a day the students would dedicate to their own exploration of personal passion projects and areas of expertise. This has allowed the learning designers to dive into deep learning, and provide detailed feedback to each student, and on the other side, as we previously noted, students who normally wouldn't be as proactive, are now in their comfort zone and are able to appreciate this new approach at their own pace.
Each day, our students dedicate time to their well-being, book clubs and at the end of the day, after they've finished their assigned task, they have to create a video, or present it, so they can receive feedback from one or more of their learning designers.
---
How do you make up for interaction in an online setting?
First and foremost, an additional touch is added, to make sure what is lacking from the in-person experience, is made up in the online experience. For example, while the students are joining a Zoom session, they go through various brain teasers, riddles, even joke-telling, or different tasks they should complete on the screen, like an icebreaker to get them interested, hooked, and ready for the day of learning.
Think of this as a warmup to the lesson and chance to connect.
Then, in terms of lessons, each learning designer tries to make them as hands-on and experiential as possible. An example would be to try and grow vegetables as if you were to do it on Mars — so kids try to grow carrots out of nothing, and then they showcase their results. Or when it comes to physical education, they record themselves doing trick shots and similar things, of course, depending on the focus of that day.
To ensure full participation, each student must have their video on. Also, students are better at tech than the teachers are (teachers just guide, instead of teaching tech) so  they are encouraged to learn technical aspects they normally wouldn't have to in a normal school setting.
---
How do you ensure the quality and quantity of online learning?
It's important to note that everything we've shared so far ensures that the quality isn't lost and that we increase the quantity in individual participation.
Compared to in-person education, what we've seen in VERSO is that there is a rise in submissions of different tasks and challenges (from making videos, websites, and other important aspects of student development, and skill acquisition).
Having said this, I personally believe that the model of learning in the future would be a combination or hybrid of offline and online. For instance, 3 days a week, it would be in-person learning, where students can be around their peers and friends and have a well-needed level of interaction; then for 2 days, it would online learning,  so you can add an additional layer of flexibility, which would allow students who don't always feel comfortable in a social environment to learn at their own pace and use this to get them to participate as much as possible.
Almost everything in terms of academics can be replicated online,  as the focus is put on feedback. In an online setting, students need teachers more than during an in-person teaching, as they usually rely on their friends to support them. During online learning, the focus of that support is transferred directly to the teacher.
---
How do the guest speakers play a role in online learning?
Due to the pandemic restrictions, it has become challenging to bring people from overseas to our campus, due to the increased travel, security, and health-related procedures.
On the other hand, this has allowed teachers from VERSO to be creative, giving them the opportunity to invite people from different walks of life with various expertise from around the world to engage with our students on Zoom. Our recent online guest speakers have included a NASA astronaut, London's top kid's entertainer, a magician, an astrobiologist, an activist and many more. While in some schools, it may not always be possible to schedule this, we've been very flexible and adaptive, allowing us to have access to a remarkable line-up of these guest speakers who have shared, showcased, and demonstrated various life lessons, capturing the interest and curiosity from not only students but parents too.
---
How does the student/parent/teacher trio play a role in online learning?
Unlike offline, or in-person education, where parents drop off their kids and have to attend to their own schedule, the pandemic has confined us all into our homes.
From a positive perspective, this has empowered students to share and show their parents the work they've been doing on a daily basis, and as a result, this has created an incredible bond and connection between them.
For instance, at VERSO, every Middle Loop student has a Zoom meeting with their teacher and a parent to showcase three tasks they've done. Our teachers also regularly reach out to parents on a rotational basis as their involvement has a significant effect on the student's achievements and learning outcomes.
---
Final Thoughts?
As a school with a design-driven approach to problem-solving, we are constantly iterating and adjusting our remote learning experience to make it a positive one for our students, families, and learning designers. We understand that this is a learning process for everyone and an opportunity to develop a new skill set to adapt to this new way of teaching and learning.
What makes VERSO stand out is our response time to student needs and our ability to pivot and react to feedback, which allows us to provide the most valuable learning experience to our students.
RELATED POSTS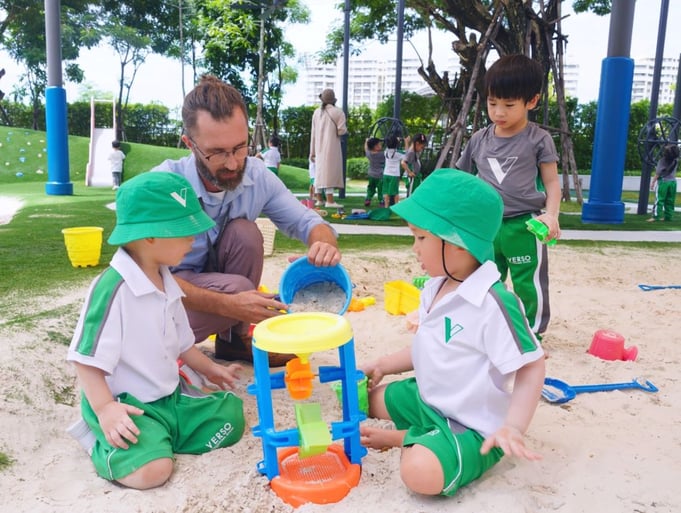 By Cushla Jones / September 15, 2023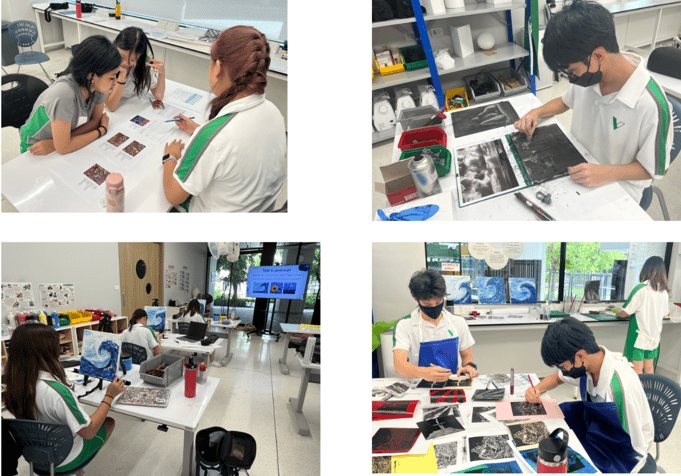 By Jarret Voytilla / September 15, 2023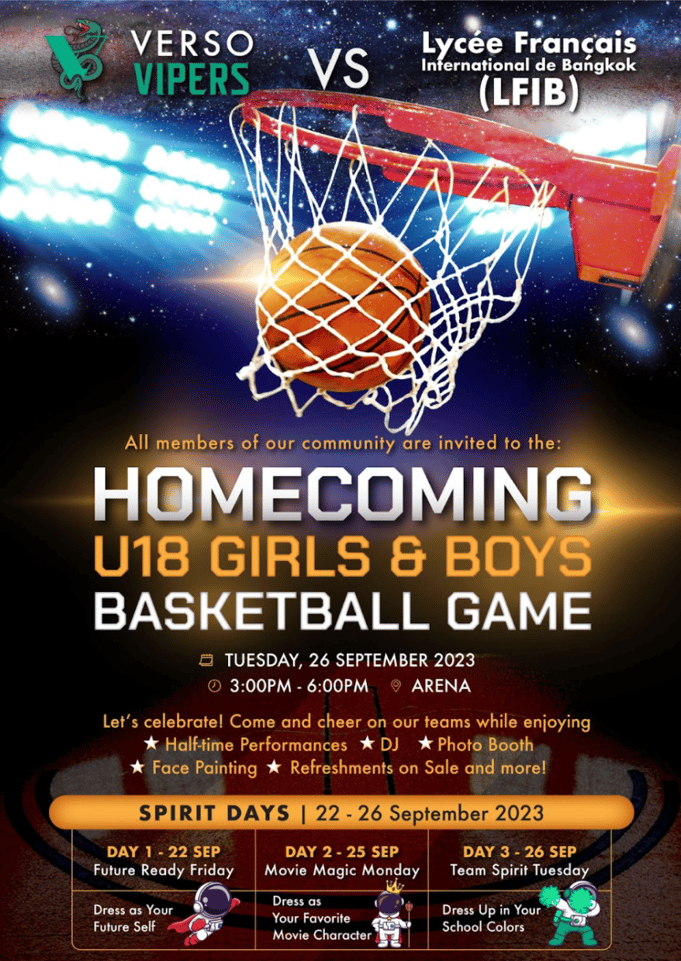 By Garrett Cutler / September 14, 2023