I trust this Lower Loop Latest finds you all in good health and spirits. It's been truly wonderful to engage in conversations with so many of you throughout the week.
I trust this Lower Loop Latest finds you all in good health and spirits. It's been truly wonderful to engage in conversations with so many of you throughout the week.
C1-2 International Fair
I would like to extend my gratitude to the parents of C1-2 learners who graciously supported our recent Mini-International Day. Thanks to your involvement, our learners had the opportunity to savor a variety of international cuisines and gain valuable insights into the diverse cultures represented.
As we celebrate our learners having the choice to attend VERSO with or without a mask, it's essential to remember that children are still in the process of developing a full understanding of healthy habits, especially when it comes to coughing or sneezing without a mask. This is an important phase in their growth and education, and it's our responsibility as educators and parents to guide them in adopting these crucial habits. While the choice to wear a mask may be theirs, teaching them how to protect themselves and others through proper hygiene remains our collective duty. Encouraging them to cover their mouths and noses when coughing or sneezing, whether masked or unmasked, is a valuable lesson in promoting a healthier and safer VERSO environment.
Wai Kru Day
It was very nice to witness the genuine commitment our learners and families demonstrated in honoring our Learning Design Team and fostering a sense of respect and unity within our school community during the Wai Kru ceremony yesterday. Your support not only enriches our cultural experiences but also strengthens the bonds that tie us together as a VERSO family.

Mid-Autumn Festival
I would also like to express my sincere appreciation to all the parents who indicated their willingness to join us in school and assist with our C1-4 Mooncake making event, for our Mid- Autumn Festival which took place today. Your participation and support contribute significantly to the richness of our educational experiences.

Looping Together
To enhance the lunchtime experience for our Lower Loop and Middle Loop learners, Middle Loop Leader Chad Walsh and I collaborated to establish a shared eating time which is now from 12:00pm-12:30pm. Initially, we had designated specific areas within the Eatz cafeteria for each cohort to dine. However, it became abundantly clear that our learners were eager to reconnect and socialize with one another, sparking a newfound sense of excitement and enthusiasm. Chad and I both hope that our shared lunch times provide a natural setting for learners to practice and improve their social skills, which are valuable skills in social interactions beyond a shared dining table. This joining together of the learners eating times has enabled our U11 sports teams, and some of our performing arts groups the opportunity to hold an additional practice time during the VERSO day.

Safety First
A reminder that when driving around campus, please adhere to the speed limits to ensure we have a safe campus on the roads. Thank you for driving safe while on campus.

ANCIENT CITY BTW COHORT 1&2
The BTW trip to Ancient City in Samut Prakan was an incredible learning experience for learners from Cohort 1 & 2 as they embarked on a journey to explore the rich geography and history of Thailand and Bangkok. The Ancient City open-air museum proved to be the perfect destination for this educational adventure, featuring an array of real-life replicas of temples and monuments. The trip was a true eye-opener for our young explorers, connecting their classroom knowledge of geography with the landmarks of Thailand.
During the visit, our students had the opportunity to travel through the vast park on a tram, making three stops along the way. At each stop, our tour guide led the students through the different areas and buildings, offering insightful explanations about the historical significance of each structure. This hands-on experience not only brought the learning to life but also allowed the children to appreciate the cultural heritage of Thailand.
This field trip was meticulously designed to link classroom learning with practical experiences. By exploring replicas of Thailand's most important landmarks within Ancient City, our learners gained a deeper understanding of the geography of Thailand and its historical roots. This immersive journey allowed them to grasp the significance of these landmarks and their role in shaping the country's identity. After an enriching day of exploration, our learners enjoyed a delicious lunch and some shopping, bringing an exciting end to a day filled with education and adventure. We hope that this BTW trip will leave a lasting impact on the learners, fostering a love for learning about the world around them.
Prepared by the C1-2 Learning Team
Curriculum Quarterly - Feedback Request
We would greatly appreciate your feedback on the first Curriculum Quarterly that was sent out by our Director of Curriculum and Learning, Suzanne Kitto. This will help us to improve on further iterations. Please take a moment to fill out
this brief survey.
Summer Camps at VERSO - Would you like to see them offered?
At VERSO, we are constantly seeking opportunities to enhance our students' learning experiences, even beyond the academic year. With this in mind, we are excited to explore the possibility of offering a summer camp facilitated by our talented Learning Designers. This unique program would provide students with engaging, hands-on learning experiences in a fun and collaborative environment.
To gauge the level of interest and need within our community, and better understand what families see as their child's needs and preferences, we kindly ask for your input.
Please take a moment to fill out this quick survey regarding your child's potential participation in this summer camp. Your feedback is essential in helping us shape this opportunity to best suit your child's interests and ensure a rewarding summer experience. We appreciate your support and look forward to your valuable input.
VERSO's Environmental Club is delighted to share more information about recycling on campus and how to participate in the Trash-from-Home Program. Please read the infographic and poster below for more information! Thank you all very much for your continuous support!
Thank you for being an essential part of our vibrant learning community. If you have any questions, or suggestions, or simply wish to connect, please don't hesitate to reach out.
By Cushla Jones
RELATED POSTS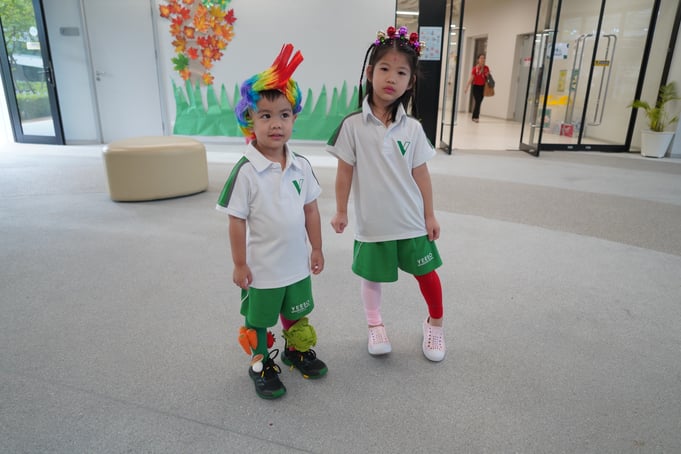 By Cushla Jones / November 17, 2023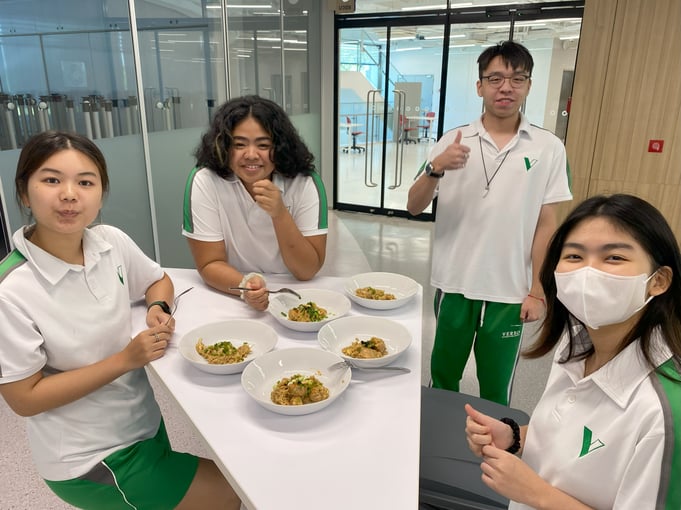 By Jarret Voytilla / November 17, 2023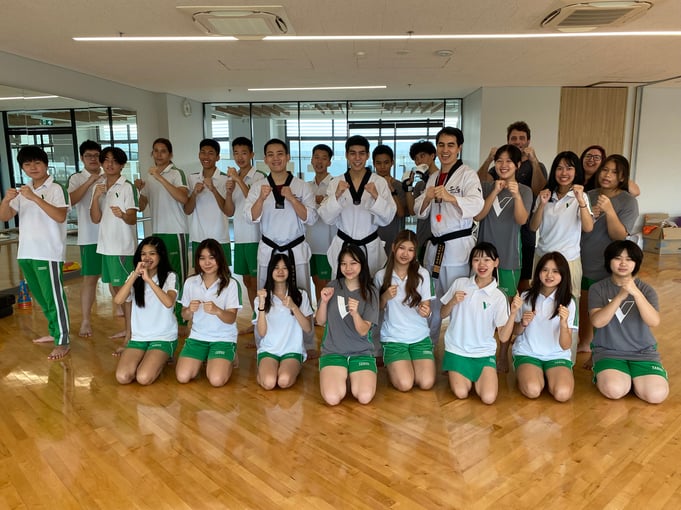 By Jarret Voytilla / November 03, 2023