The theme of this week's newsletter is how we have collaborated or will be collaborating with others outside of VERSO.

Beyond VERSO - Partnerships with Others
Happy Friday!
The theme of this week's newsletter is how we have collaborated or will be collaborating with others outside of VERSO.
Thailand International School Counselors Group Meeting
Today, we welcomed 40 people from the Thailand International School Counselors Group. This is their first face-to-face meeting in two years! Koto, Johnny, Namin, and Imogen presented a Design Challenge. Their question was: "How do we re-imagine and foster a community of learners who are confident with their identity?" They wrote and presented a scenario to the counselors. The scenario was that someone's food went missing, but one student accidentally blamed their friend, who was not at fault. They listened carefully to ideas from the counselors about how they would advise students in this situation. Next, they presented their solutions and ideas. It was a fantastic opportunity for our learners to present to an authentic audience. Speaking in front of others is a valuable skill for our Lower Loop learners. Well done!
Project-Based Learning with Kyle Wagner (written by Nick)
Last Friday and Saturday, some of our Learning Designers collaborated in inter-loop professional development alongside our Middle Loop Learning Designers. Kyle is a project-based learning coach and founder of Transform Educational Consulting Limited. He helps forward-thinking educators create socially, emotionally, and globally aware citizens through project-based learning. Kyle has worked with over 1,000 educators in schools across the globe to design and deliver transformative learning experiences for students. His work with us focused on simplifying the Project Based Learning (PBL) process. On behalf of the Lower Loop, we would like to thank Kyle for his inspirational and informative session, and we look forward to continuing our partnership with him.
REMINDER - Free Eye Screening on Campus
A reminder that we are working with Dr. Nataporn Chaiprukmalakan (BOptom) of the Sornthai Eye Center to offer free eye screening for our learners over 5 years old. This will happen on 12 October. Regular vision screenings are essential for many reasons - a school screening was how my parents discovered I needed glasses in 6th Grade! If you want your child to participate, please complete this form by TODAY.
Open House
We will have over 130 prospective parents visiting us on Tuesday (4 October) for our Lower Loop Open House. Our Grade 4 learners will assist in answering questions on the tour.
GBAC Basketball on Tuesday
Our U11 Basketball Team will be playing our first home game in the arena next Tuesday (4 October). Please come and cheer for our C3-4 players at 3 pm. Let's encourage our VERSO Vipers!
Fall Holiday
Remember that students will be on break from 13 October to 24 October. The school will resume on 25 October. Please plan your holiday travel accordingly.
By Mihoko Chida
RELATED POSTS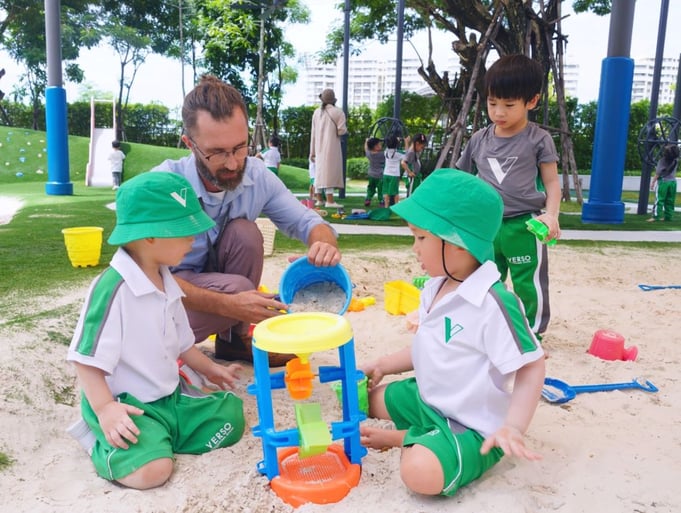 By Cushla Jones / September 15, 2023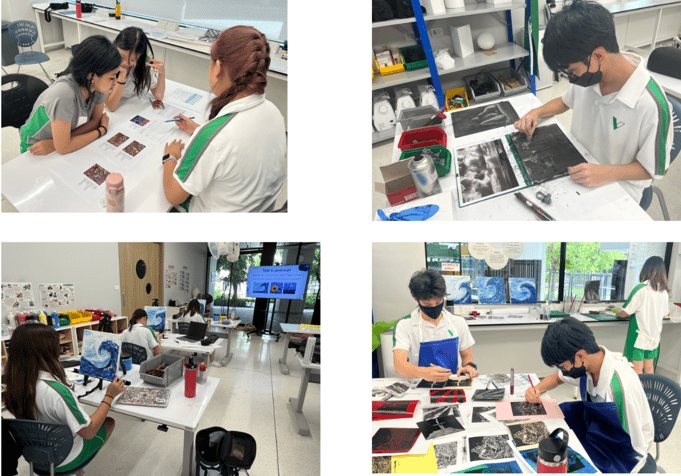 By Jarret Voytilla / September 15, 2023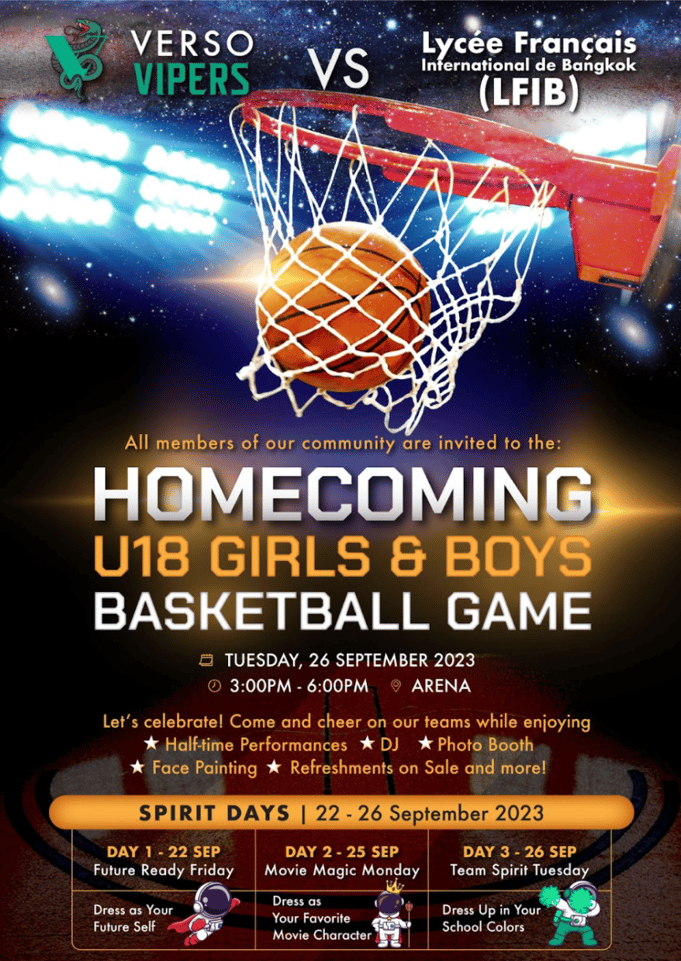 By Garrett Cutler / September 14, 2023