As we welcome our students back to school after the Songkran break, we thank you for your continued support and cooperation.

Welcome Back to School!
As we welcome our students back to school after the Songkran break, we thank you for your continued support and cooperation.
We are delighted to have our students back in the classrooms, and it has been great to hear about everyone's adventures. Many of you traveled overseas, and students have been excited to share their stories.
After any prolonged break, we have more cases of different illnesses. Please be assured that we have taken all necessary precautions to ensure their safety and well-being. We ask that you continue to monitor your child's health and keep us updated.
We would also like to welcome Ter and Anfield, two new learners to EY2-3! Next month another student, Max, will join the EY program. Thank you to our parents, who have recommended us to their friends. We have been busier than ever with tours and applications! We are excited that our learners will have more friends and classmates to learn from!
What does a good parent-school partnership look like?
A good parent-school partnership is characterized by open and frequent communication, collaboration, and mutual respect. Here are some key elements of a strong parent-school partnership:
Regular communication:

The school and parents communicate regularly about the child's progress, social and emotional development, and any concerns or issues. Feel free to contact your child's LDs directly at any time.
Shared goals:

The school and parents have a shared goal of supporting the child's development so children receive the same message. They work together to create a supportive environment that meets the child's needs. This is why finding a school with the "right fit" is an important first step.
Collaboration:

Parents and school staff address challenges collaboratively. This includes working together to develop strategies to support the child's learning and development. Let us know if any changes at home might impact your child.
Mutual respect:

Parents and school staff respect each other's roles and expertise. There is an understanding that both sides may see different sides of the child. They value each other's perspectives and work together to find solutions that benefit the child.
Parent involvement:

Parents should be actively involved in their child's education, participating in school events and providing support at home. Have conversations with your child about their day, learning, and friendships.

Stay informed: Read the newsletter and updates on Seesaw, follow our VERSO social media accounts, and attend parent meetings to stay informed about school policies, upcoming events, and other important information.

Celebrating successes:

The school and parents celebrate the child's successes and accomplishments, recognizing and praising their efforts and achievements.
When parents and schools work together positively and collaboratively, it creates a strong support system for the child and promotes their overall success and well-being.
We are always here to help and encourage you to bring any concerns or questions directly to the Learning Design Team!
EY4-5 Needs More Plastic Bottle Caps!
C3-4 Needs 1.5L/2L Soda Bottles!
Ollie brought all these bottle caps this week for the EY4-5 mosaic project! The learners are all very excited as the mosaic is making great progress!
C3-4 also needs 1.5L/2L soda bottles. Send them in with your learners so our learners can continue learning about rockets!
Please drop off any bottle caps (especially BLUE) and soda bottles at the Lower Loop Foyer!
Hot Weather
We are experiencing very hot weather and need your cooperation in keeping everyone safe during outdoor play.
Send your child with a water bottle. Our LDs provide multiple reminders throughout the day to drink water.

Apply sunscreen

with an SPF of at least 30 to protect the skin


Bring a hat to school.

We are encouraging all learners to wear hats when playing outside. VERSO hats can be purchased from the Front Office.



Take breaks. We will be monitoring for signs of heat-related illnesses, encouraging breaks, and adjusting playtime as necessary.
Congratulations Enter!
Enter and his VIRGO team won the gold medal at the ICE HOCKEY SODIAC CUP 2023 competition in February. Congratulations to Enter and the VIRGO team on this amazing accomplishment!
Enter has been recruited to represent the U9 kids from Thailand at the 2023 ICE Hockey 5's tournament in Hong Kong from April 23rd to May 6th. This is the largest ice hockey tournament in Asia, and we are incredibly proud of his achievement.
Please join us in sending Enter our encouragement as he prepares to compete in this exciting tournament!
By Mihoko Chida
RELATED POSTS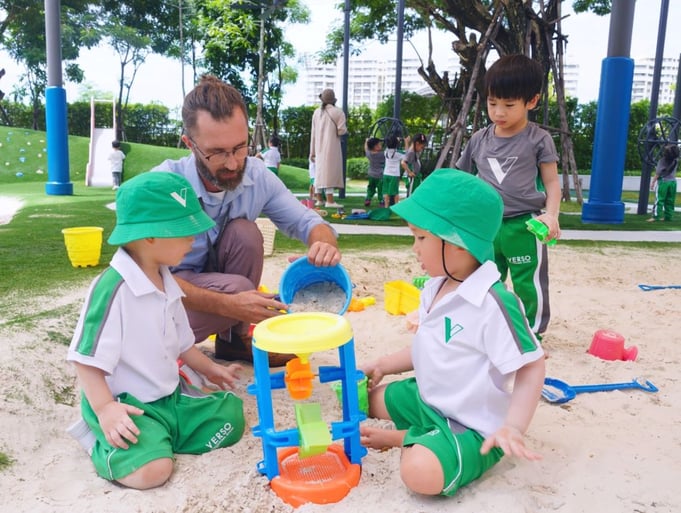 By Cushla Jones / September 15, 2023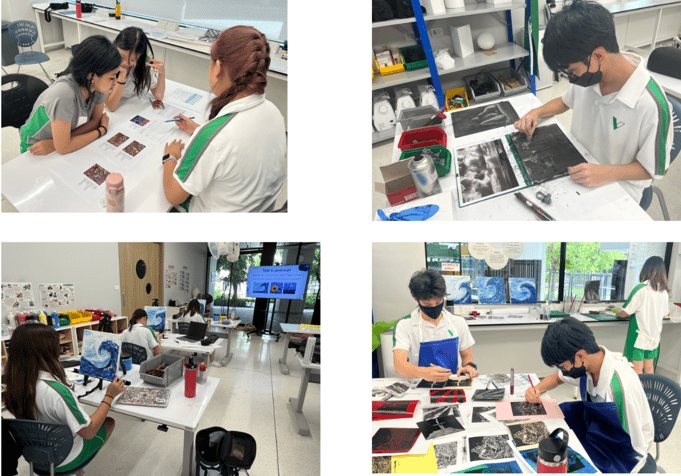 By Jarret Voytilla / September 15, 2023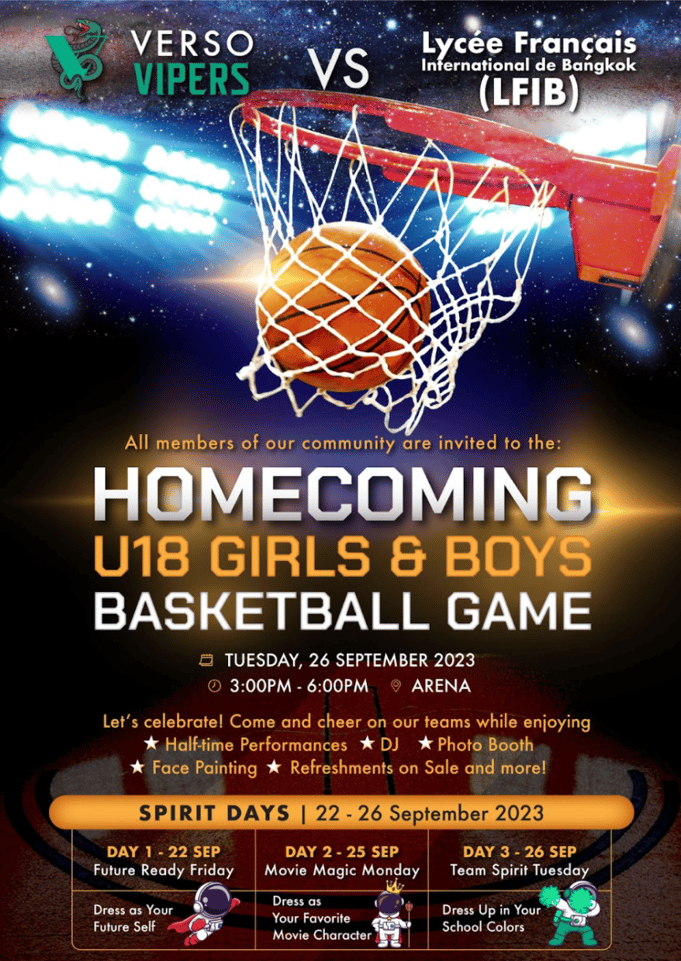 By Garrett Cutler / September 14, 2023