We're delighted to reconnect as we approach the four-week mark of the new school year at VERSO. It's been a wonderful journey of growth and exploration so far, and we're thrilled to see our young learners settle into their routines.
Greetings Lower Loop Families!
We're delighted to reconnect as we approach the four-week mark of the new school year at VERSO. It's been a wonderful journey of growth and exploration so far, and we're thrilled to see our young learners settle into their routines.
conVERSOs: Friday, 8 September 2023
As we move forward, we have an exciting event on the horizon - the upcoming conVERSOs with our dedicated Learning Designers. This is a fantastic opportunity for us to collaborate and gain a deeper understanding of your child's experiences beyond the classroom. We're eager to hear your valuable insights and work together to ensure a well-rounded and enriching learning journey for each and every student. Currently, Emma, Nick, and I are collaborating on a conVERSO support sheet for families. We hope this sheet will assist you in initiating thoughts about the kind of information you can provide to aid us in supporting your child's progress throughout their day here at VERSO. Please check your email early next week for the support sheet and the Lower Loop conVERSO sign-up form.
📆On 8 September, our dedicated Learning Designers will be fully engaged in conVERSO sessions, dedicating their time to strengthen our partnership with you.
📚🔍As a result, there will be no regular school activities on this day. But fret not! For our Lower Loop learners, we are busy preparing an exciting opportunity for independent learning and exploration at home. Through our digital platform Seesaw, your child will have access to engaging activities designed to captivate their curiosity and keep them happily occupied at home.
👦👧We understand the delicate balance of managing both home and work commitments, so our goal is to provide activities that your child can largely participate in on their own. This way, you can continue your daily routine with minimal disruptions. Thank you for your understanding and partnership as we continue to foster a love for learning in creative and innovative ways.
Building Understanding🙌
Understanding your child's daily experiences at VERSO is essential for a collaborative and supportive learning environment. We've been fortunate to receive inquiries from parents who want to learn more about the routines and activities taking place each day in our learning spaces, not only during ShowTime. In response to this interest, we're excited to announce that we're planning to offer special time slots within each cohort for you to have the chance to come and see what our learners are experiencing. This will give a small group of parents signed up in each time slot the chance to join us and gain a firsthand experience of various parts of your child's school day. We believe that this initiative will provide valuable insights and strengthen the connection between home and school. Stay tuned for more details on how you can be a part of this enriching opportunity.
Eating a Rainbow 🌈🍅🌽🍑
The "Eating a Rainbow" approach encourages children to explore a variety of colorful fruits and vegetables, each representing different vitamins and nutrients. By incorporating a spectrum of colors into their diet, your child can experience the benefits of a balanced and nutritious diet right from the start.
This week all of our Early Years learners have been presented with the regular Eatz salad bar options for lunch. They are excited to engage in conversation about their own rainbows. It is really encouraging to see them making these choices on their own and enjoying them. I welcome you to join us on our "Eating a Rainbow" journey. Together, we'll paint a brighter, healthier future for our little learners.
EAL Coffee Morning
Thank you to families who were able to join us for the EAL Coffee Morning with Muni and Maria. For families who were not able to make it, you may download the presentation here.
Introducing our EY2-5 Cohort Leader
I'm pleased to re-introduce Nick Garvin, who has paired down his responsibilities from Lower Loop Cohort Leader last year, to our Early Years Cohort Leader this year. Nick will also take on teaching responsibilities in EY2-3 on Days D-F.
Nick has spent time developing understanding with the EY 4-5 learners around using Kelso's Choices
to help us all understand our feelings, and then make choices to help us solve problems or work with big feelings. Below is a brief overview of what our EY learners have been thinking and talking about.
Resolving Conflict: Kelso's Choices
As parents and educators, we both want to see our children grow into confident and independent individuals who can navigate life's challenges with ease. One invaluable skill that can help them achieve this is problem-solving.
Enter Kelso's Choices, a remarkable program introduced last week in the Early Years, designed to empower learners with essential conflict-resolution and decision-making skills.
Last week our EY 4-5 learners began their first workshop on Kelso's Choices, while learners in EY 2-3 began exploring the concepts and vocabulary through small-world play.
Let's explore what Kelso's Choices is, how it works, and why it's a must-have tool in your parenting toolkit.
What is

Kelso's Choices?
Named after the friendly frog mascot Kelso, this program was developed by Dr. Ralph J. Johnson as a creative and engaging way to teach young children how to resolve conflicts and make positive decisions. Aimed at children in the Lower Loop, Kelso's Choices is built on the idea that young children can learn to distinguish between "small problems" they can handle independently and "big problems" that require adult intervention.
🐸What are the Core Concepts?
Kelso's Choices focuses on equipping children with a set of nine empowering strategies that they can use to address minor conflicts and dilemmas on their own.

These strategies include:
Go to another game:

Encouraging kids to remove themselves from uncomfortable situations and find something else to do.
Talk it out:

Teaching children the importance of communication and conversation in resolving misunderstandings.
Share and take turns: Instilling the values of sharing and cooperation in social interactions.
Ignore it:

Teaching children how to disregard minor annoyances or attention-seeking behaviors.
Walk away:

Empowering children to recognize situations where they should simply leave to avoid conflict.
Tell them to stop:

Assertiveness is key; children learn to express their discomfort and ask others to stop unwanted behavior.
Apologize:

Understanding the significance of taking responsibility and offering apologies when needed.
Make a deal:

Introducing the concept of compromise and negotiation to reach mutually satisfying solutions.
Wait and cool off: Encouraging children to manage their emotions and wait before reacting impulsively.
🐸How does Kelso's Choices Work?
The Kelso's Choices program is typically introduced through interactive lessons, engaging activities, and discussions in the classroom setting. However, parents can seamlessly integrate these concepts into their homes as well. Here's how:
Communication:

Engage your child in conversations about their day, encouraging them to share any challenges they encountered and how they handled them.
Role-playing:

Use role-playing scenarios to help your child practice the different

Kelso's Choice

strategies. This can make the concepts more relatable and applicable in real-life situations.
Problem-solving discussions:

When your child faces a conflict, guide them through the process of identifying the problem, evaluating their options, and selecting an appropriate strategy from Kelso's Choices.
🐸Why does Kelso's Choices Matter?
Empowerment:

Kelso's Choices

fosters a sense of empowerment in children, showing them that they have the tools to address minor conflicts independently.
Life-long Skills:

These conflict-resolution strategies are life skills that your child will carry into adolescence and adulthood, enhancing their relationships and overall well-being.
Confidence:

As children successfully navigate everyday challenges, their confidence in handling bigger problems grows, promoting a positive self-image.
Positive Social Environment:

By teaching children to communicate, negotiate, and compromise,

Kelso's Choices

contributes to a more positive and harmonious social environment.


Kelso's Choices is more than just a program; it's a valuable framework that empowers young learners with the skills and mindsets they need to tackle conflicts and make thoughtful decisions.

As parents, you play a crucial role in reinforcing these concepts at home. Not only does it reinforce a common language, but by embracing Kelso's Choices , you're also equipping your child with tools that will serve them well throughout their lives, fostering independence, confidence, and strong interpersonal skills.
As we continue to build community in the Early Years and design for belonging, we invite you to embrace this home-school connection that will empower our little ones to become skilled problem-solvers who can confidently lead their own journey.
By Cushla Jones
RELATED POSTS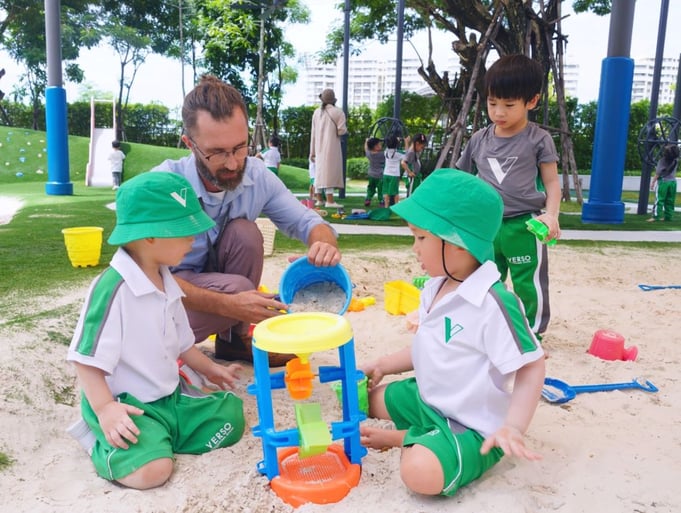 By Cushla Jones / September 15, 2023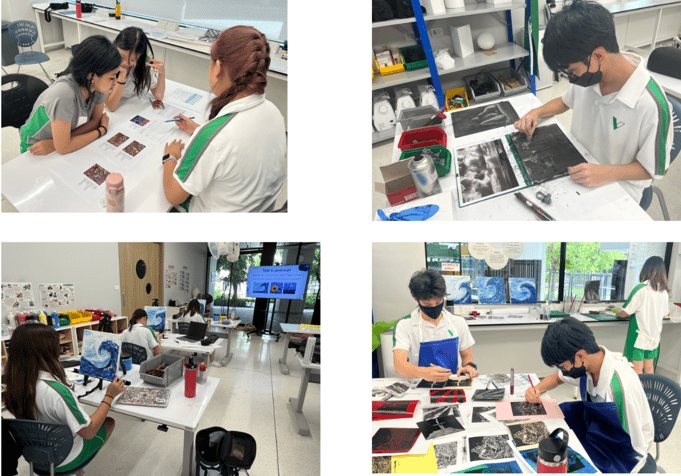 By Jarret Voytilla / September 15, 2023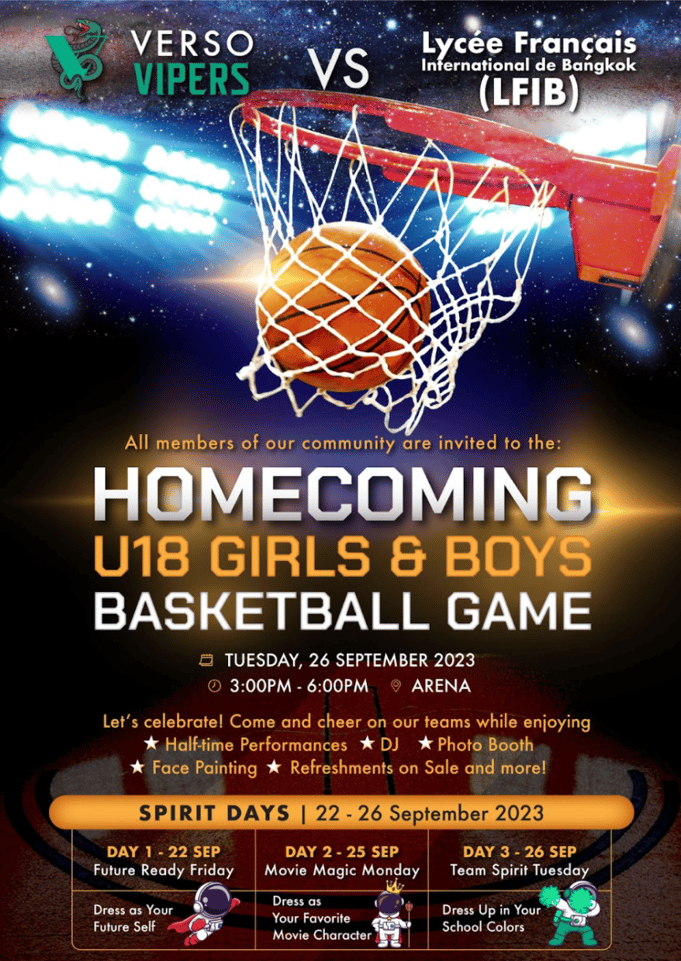 By Garrett Cutler / September 14, 2023