Student Ambassador Interview Series: This is part of a series of interviews with our Ambassador scholarship recipients, awarded to exceptional high school learners who have the drive and determination to pursue their dreams and make a positive difference. We hope you find their stories as inspiring as we do!
Eleventh grader Sarankorn (Pu) Payungwataseth joined VERSO International School in August 2020 as one of our founding students and was awarded the Ambassador Scholarship in 2021. Pu enjoys arts, music and designing, playing games, and is fascinated by the world of animation.
What do you like about the learning and teaching here?
It's new. It's inspiring. It's original. It opens up a lot of opportunities for students.
II would say that the learning and teaching here are much more unique than what I experienced at my previous school, considering how much time we get to explore our interests instead of having a strict and set learning schedule. For instance, in subjects like learning lab or math, we are given the opportunity to collaborate and explore different topics and even connect dots between subjects that interest us with those from the curriculum. This school year we mainly focus on biology, so we can incorporate topics from design and art to understand and influence our thinking about biology and other sciences.
At first glance, I found this overwhelming, especially coming from a traditional school system, but then I gradually began to understand the overall concept of VERSO and what the future-ready skills we are being assessed with are all about. As of now, I feel a lot more confident in myself and the school curriculum.
I also enjoy how the learning designers set a flexible goal in each learning unit and then guide the students along the way. What I mean by flexible is that, rather than them assessing our finalized product, they tend to focus more on how the project carried itself through the weeks, mainly the process. So here, students can bring in topics that interest them and try to connect them to the current topic in class. The learning designers are like coaches or "guides." They give us a problem and see how we handle and overcome them. This way, they assess our ability to strategize and how efficiently we are making us more "future ready".
What does being a Student Ambassador feel like?
When you tell people that you have an Ambassador Scholarship, it's not just about the fact that you received the scholarship, but rather how you can use the scholarship as part of the school's advantage, finding ways to make our way of learning and living more progressive. As an ambassador, it feels as though you are the "front face" of the school and this means you will be given the opportunity to cross paths wi
th people of many backgrounds and to expand your contacts. Personally, as a person with a decent understanding of people, I enjoy talking and socializing with different people to gain more knowledge and see things from different perspectives. With the ability to understand others better, I also act as a mediator and bring different groups of people and friends together and try to maintain and "freshen" the air in the room. This skill, ironically, however, does not go hand-in-hand with my being introverted!
As an ambassador, I believe solving small problems that people often overlook can be really helpful in growing a community instead of focusing on the big things. This for instance can include caring for a student's mental well-being. It is sometimes best to take it slow and not rush everything at once, to prevent overload.
---
"When you're inspired, you become motivated, and then from motivation comes a goal. These goals then narrow down the broadened ideas and are simplified into more achievable stepping stones."
-SARANKORN (PU)
---
This is your second year at VERSO. How has VERSO brought out the best in you and what have you learned about yourself?
If I were still at my old school, I my excel academically, but not as an open person. I was a close-minded student and always stuck to the things I had in my head and was never open to ideas around me, which led to me being very domineering and suppressing. However, after a lot of reflection and my transition to VERSO, I have found that the teaching style is more well-rounded and very collaborative - skills that are needed in real life. It has helped me to be more open-minded and understanding of myself, both mentally and emotionally, and in a sense made me more mature and responsible.
What's your favorite place at VERSO?
My favorite place to go every now and then is the HUB. The facility and spaces provided give opportune moments for imagination and ideas to come to reality. It's a flexible space where learners, LDs and staff alike can pursue their work, and interests and have meetings on both small and large-scale such as community events. I often spend my time in the Blackbox, a green screen and performances space, and band practice room where I and my friends hang out and practice for our performances.
---
"As an ambassador, I believe solving small problems that people often overlook can be really helpful in growing a community instead of focusing on the big things."
-SARANKORN (PU)
---
What project have you been most proud of?
The Cultivating Change project, in which my classmates and I built a hydroponics farm. This involves changing and finding better, more sustainable ways to germinate vegetation and understanding the problems of monoculture farming, food waste, and food management.
I learned a lot, like a lot, especially about physics and engineering and it's not like you get to do carpentry every day as a student! On that note, I am especially interested in engineering and product design. This hands-on experience and insight into a product design process have given me a clearer vision and path in which direction I wish to progress in my journey in life. In this project, I was really proud of the end result and how we, my classmates, all came together as a team and created a functional product.
Pu and his classmates at a Beyond the Wall trip to a rooftop garden as part of his Cultivating Change Learning Lab
Tell us the one thing that you think people will be surprised to know about you.
Many people consider me arrogant, judgmental and quiet, so they often avoid talking to me. But when they strike up a conversation with me, they are often surprised to find that I am quite easy to talk to. I am just too uncomfortable talking to strangers, so I instinctively stare obliviously. I really enjoy it when people light up, figuratively of course. If I were to gift something to someone, I would not expect anything in return because I find more joy in seeing them joyous and happy.
What are some of your interests and current activities?
I like jazz music, something about the instruments banding together and making chills crawl down my spine fascinates me. I enjoy playing badminton and reading non-fiction manga and novels. I love animated movies. I like to watch how the characters move and interact with props and/or with one another. One movie I really enjoyed was Disney's "Encanto", which is based in Colombia. Culturally, they tend to wear clothes with a lot of embroidery and all the characters have their own style of dress in the film. You'd also be able to see how the different fabrics look and move on to the different characters. I find it really interesting and have used it as inspiration when I created my LIVE2d virtual avatar and sometimes as a reference when I'm learning animation/drawing different fabrics.
Pu presents his virtual avatar
Currently, I am in VEX robotics club, debate club, and entertainment theaters lab. I've also recently participated in the World Scholar's Cup, an academics and debate competition where a few years back we also qualified for the Tournament of Champions Round where we would be participating in Yale University. As for previous activities, I was also involved in the VERSO+ club, which is an activism club about spreading awareness and normalizes issues we face socially and environmentally; I worked on a virtual avatar and this year I am working on creating a cosplay to practice sewing and embroideries as Xplore Projects.
Left: Pu and his classmates at a VEX robotics contest; Right: Pu working on a costume for his Explore Project
Pu and his friend show off their medals at the World's Scholar Cup this summer
Do you have a hero or someone who inspires you?
Not a particular individual, but collectively, yes. I admire the qualities of people, for example, my fellow ambassadors, Nicky (she/her) and Kyoka (she/they). I admire Nicky's moral compass and how she behaves and handles different situations. Her positive attitude is able to adapt anything disappointing into a joke or into a positive answer! I tend to look at how people act and react in different scenarios. For instance, I like Kyoka's robust and charismatic energy and how she's able to take pride in the things she does and her high commitment to her work. Other than that, I also find content creators interesting. I like how heartwarming and caring they are for the community. They really lift my spirits!
If you had a superpower, what would it be?
The ability to go back in time - to past experiences. I know that mistakes help make you a better person, but at the same time, it's those very mistakes that keep me up at night! I want to be able to go back to the past and correct them or tell my younger self not to be too stupid and maybe slap some sense into him!
What does "inspiring everyone to be future-ready" mean to you?
I feel like inspiration is a very powerful tool because you're able to go into someone's mind and you're able to fluctuate and have them debate their own thoughts and morals. I feel like inspiration being used to drive someone forward into the future is really helpful. I think when you're inspired, you become motivated, and then from motivation comes a goal. These goals then narrow down the broadened ideas and are simplified into more achievable stepping stones.
Pu works on his ceramic masterpiece during an art workshop
Have you set yourself any goals?
My long-term goal is to reach out to more people. I am curious to learn and explore more about people because I enjoy understanding their different perspectives and learning about different cultures. I feel that I learn more this way and that I am able to leverage their experiences and likely incorporate them into my projects and expand my knowledge.
Where do you see yourself beyond VERSO?
I am keeping my options open, but I am leaning toward engineering. I recently found a course based on a combination of business design and science called Entrepreneurship Innovation. The focus is less on the business aspect and more on developing and marketing your own startup or products, and I particularly enjoy these courses. However, since it's a really new field of study, it's difficult to find universities with this particular niche, so I am open to all options. I am also researching universities with the help of Ms. Bua, our school counselor. There is a degree program at Chulalongkorn College that I am interested in. It's called BAScii, Bachelor of Arts and Science in Integrated Innovation, because the degree structure is very similar to what VERSO is doing right now.
RELATED POSTS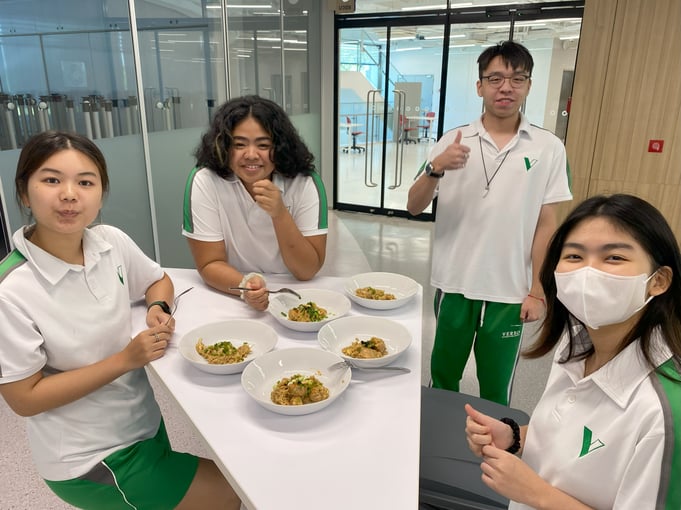 By Jarret Voytilla / November 17, 2023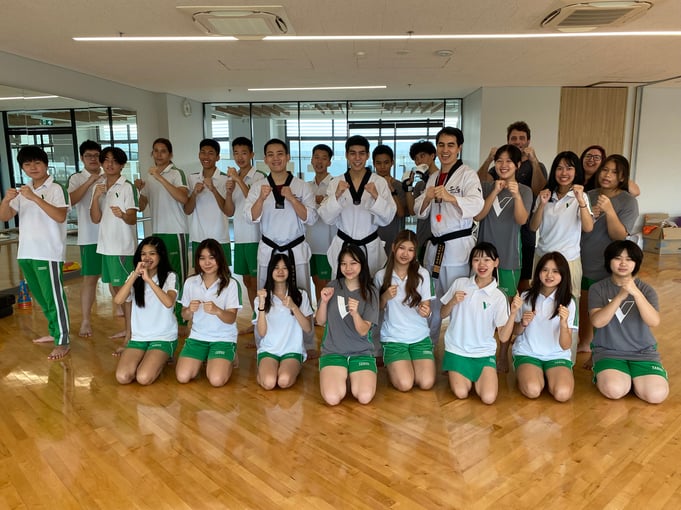 By Jarret Voytilla / November 03, 2023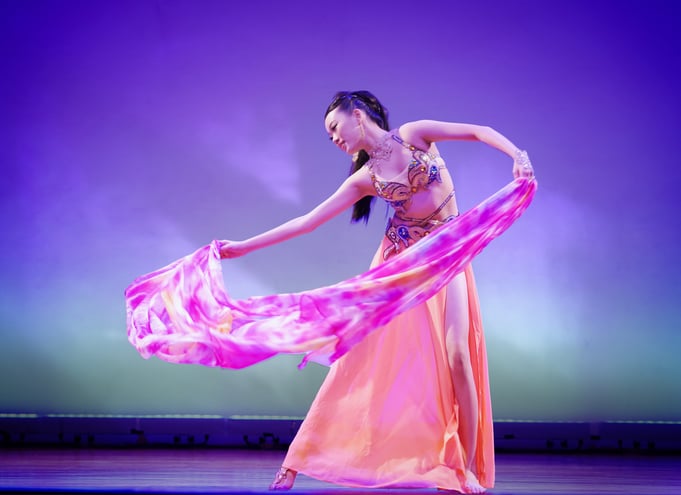 By Proudratana (Proud) Chiawchanpanitkij / October 25, 2023