We have a few exciting updates to share with the community from our amazing team of Learning Designers.
We have a few exciting updates to share with the community from our amazing team of Learning Designers.
update on

Learning Lab: Biomimicry from Michael, Chrissy, & Joseph
Week 2 of our Biomimicry lab was centered around investigating problems in our communities.
This culminated in a trip to the

Ford Resource

and

Engagement Center

located in Bangkok's historic

Nang Loeng

neighborhood where we met with stewards such as the

Urban Studies Lab,

Love Wildlife Foundation,

Scholars of Sustenance,

and

Precious Plastic Bangkok.
We not only gained insight into specific problems the community faces but we learned methods that researchers use to explore issues more deeply in order to develop

meaningful solutions

alongside the people who would be impacted.
During Weeks 3 & 4 we transitioned to exploring organisms and ecosystems in the hope that we can start to match

strategies in nature

to

solutions to the problems

we are investigating.
We went Beyond the Walls to

Suan Luang Rama IX

to visit the botanical gardens to directly observe diverse plant life to inspire our

future biomimetic designs

and

innovations.
We also explored the topic of

phyllotaxis

via

computer programming

to learn how nature has inspired innovation in the field of computer science.
We then dove into a case study of how to

design and run simulations

to learn more about an aspect of nature we are curious about.

update on

Learning Lab: Genetic Engineering from Matt, Yi Lin, & Gideon
Our learners started off Week 2 by learning about concepts of

biological inheritance.
Learners have demonstrated how probability played a role in

inheriting dominant

and

recessive traits

by making clay models of first generation creatures and breeding second generation creatures.
To answer the

driving question, "How can dice games model probability of inheriting dominant and recessive alleles?" our learners visited a board game cafe at

Chulalongkorn University

and tested out various games that involve

probability

and also learned about different board styles and mechanisms.
Using this knowledge learners began to design board game

prototypes

and share their new games during Week 3.


Our guest speaker in Week 4,
Khun Pongsathorn Chotikasemsri, a founder of Welala, shared his knowledge about biomedical engineering and current ethical issues in the biotechnology field.
Using this information and

their own research, learners began writing their own

persuasive essays

on the ethical issues around

genetic sequencing.


For example,
"What are the implications of using genetic sequencing to personalize medicine?"
and
"What are the implications of using DNA to identify and aid adolescents with learning disabilities in a school environment?"


While writing this piece, they will also use multiple sources

with

different viewpoints

and opinions on this subject to construct a

balanced argument.
Their goal is to improve their research capabilities and

write effectively
update on

Math Lab from Heidi & Joe
Learners have completed their first unit on

Data Science.
Drawing inspiration from two data scientists who compiled their own

Dear Data postcard project

into an upcoming book, students created

unique representations

about aspects of their own lives.
They also created

mini business reports

for a real-life

young entrepreneur, Mikala of Me and the Bees, using

technology

and

data

to analyze factors that influence her business and to

make recommendations

for how she might improve.
update on

Power Hour from Coach Joe
As learners wrapped up August with team tournaments of

Ultimate Frisbee, September has learners exploring

Basketball.
Basketball is a great way to continue the skills of

team communication

explored last month.
In addition, it exposes learners to the complexities of

hand-eye coordination

through aspects of shooting, dribbling, and other basketball specific techniques.
Learners will spend

3 weeks

on basketball, beginning with a focus on passing, followed by shooting and then dribbling.
Each week's session will finish with a

mini-basketball game

variation that emphasize each technique.

Important Reminder: UL Parent Coffee Morning (14th Sept)
from Bua & the Student Success Team [SST]
We are excited to host our very first parent coffee morning next week: Wednesday 14th Sept, 8 -9 am.
We would like to take this opportunity to provide a demo of how to use

Unifrog

- which is the platform that we use to help our learners explore careers and

university pathways.


During this meeting, you will get the chance to sign up to

your own Unifrog

account, so you can begin to explore the platform and learn more about different countries regarding work and tertiary education, and the logistics of the

university application process.


This is also a great opportunity for us to get together, share and learn from each other, and discuss and set up a

parent support group

(if this is something that we are interested in doing).
Things to bring:
iPad /Tablet/ laptop /notebook - some kind of device so that you can sign up and explore Unifrog (

it's difficult to do this on your phone

)
Hunger - there are going to be a lot of snacks and coffee!
What is provided:
Coffee and tea and a lot of snacks!
iPads for tech support if needed
Please see below the itinerary for the meeting.
8.00 - 8:10 Arrival + SST intro
8:10 - 8:20 Intro to Unifrog and sign in
8:20 - 8:40 Explore Unifrog based on interest
8:40 - 8:50 Presentation to the group
8:50 - 8:55 Discuss parent support group channel
8:55 - 9:00 Closing
Opportunity to stay and network after.
We look forward to seeing everyone next week! Please let me know if you have any questions or concerns.
Have a wonderful week,
SST
Thank you 🙏
After the Wai Kru event on Thursday 1st September, the UL LDs gathered all the offerings they

received from the learners.
This collection was a wonderful representation of the appreciation of the effort and care that the team brings every day to the Upper Loopers.
That's what's up in the Upper Loop!
Thanks for reading.
By Jarret Voytilla
RELATED POSTS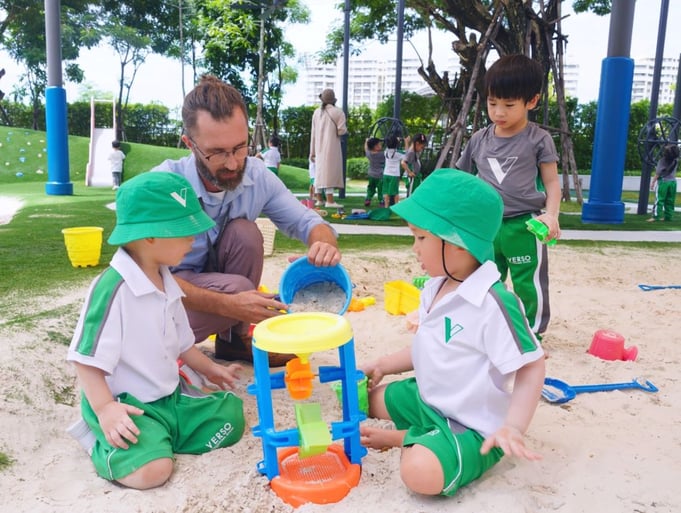 By Cushla Jones / September 15, 2023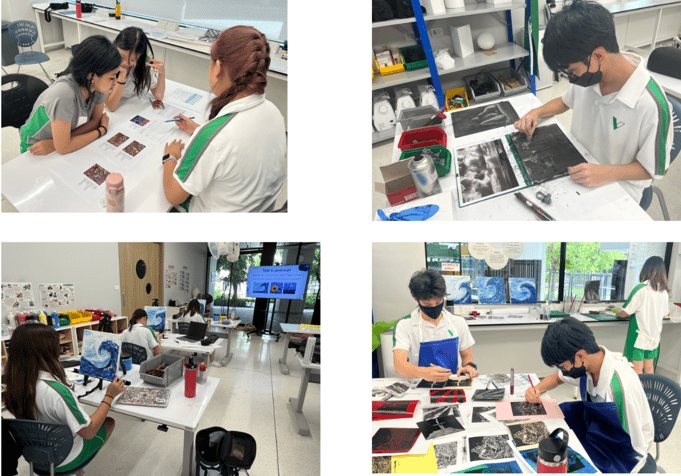 By Jarret Voytilla / September 15, 2023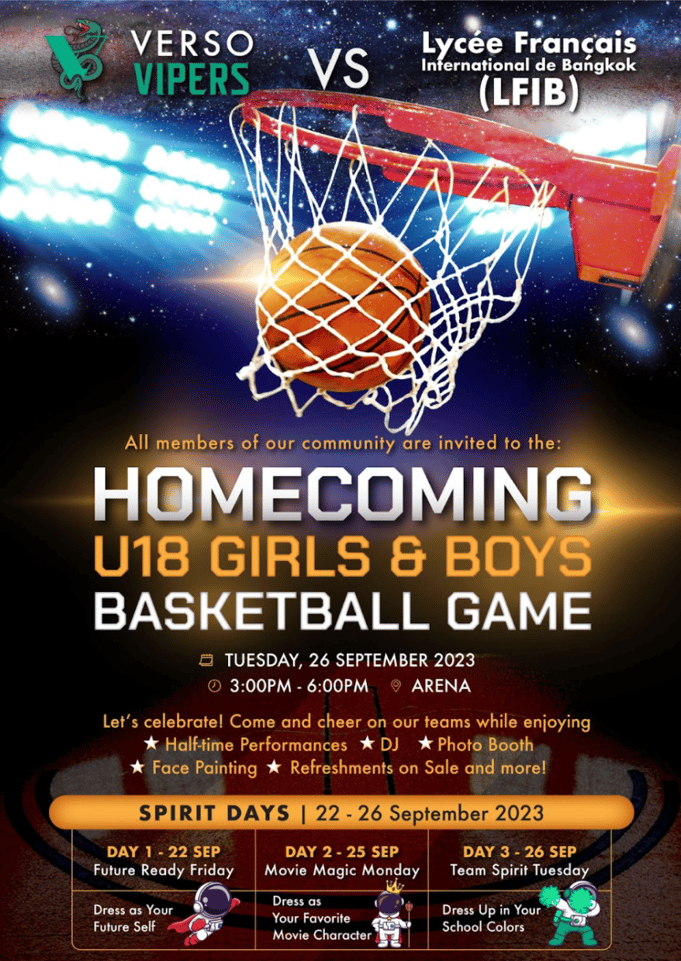 By Garrett Cutler / September 14, 2023