We have a few exciting updates to share with the community this week from our amazing team of Learning Designers.
We have a few exciting updates to share with the community this week from our amazing team of Learning Designers.
Announcements!
Uniform reminder!
All learners are

required

to wear VERSO uniforms while on campus.
This includes Physical Education classes and sports during lunch or before school.
If your learner needs a PE kit, please see the Front Office.
Device Free @ EATZ
To promote

community building

and

healthy eating habits, lunch at EATZ is now a

device-free zone during lunch.
Learners are welcome to use their technology

after

finishing eating and returning to the loop.
This may take some adjustment time, but we believe that health and well-being is a priority.
Morning Drop-Off and Afternoon Pick Ups
Learners that are enrolled in AP Physics and AP Biology need to be in their classrooms by

8:00 am

.
All other UL learners need to be in their classrooms by

9:00 am

.
Learners that wish to

arrive early

to get some work done, have an extra fitness workout or socialize with friends are welcome to enter the loop

after 7:15 am.
Until ASAs begin, all learners must depart campus by

4:30 pm

.
Week 0: Onboarding Week
Learners kickstarted the year off with

community-building

activities by playing wiffle ball, designing their LD's rubber ducky mascot, and even recreating 30-seconds of famous music videos.
The

team-building

(and sometimes, friendly competition) this week was intended to be a starting point to build a sense of community as we finally have a full cohort from Grades 9-12!
Learner-Led Clubs
VERSO+, Environmental Club

and

Business Club

also facilitated activities such as activism-themed charades, back drawing-chain and product pitching for all to learn more about the clubs' initiatives.
The club leaders also facilitated a Middle Loop Clubs Expo with the Grade 7-8 learners as part of their recruitment.

Quick Updates on Specialty Labs!
Math Lab!
Math Lab is off to a great start this year! At the end of last year Michael, Heidi and Joe engaged in a book study around the book

Building Thinking Classrooms

by Peter Liljedahl and are excited to put what they learned into practice.
This year Joe is leading

Algebra 1, Heidi and Joe are leading

Geometry,

Michael is leading

Algebra 2

and students in advanced math topics such as

Precalculus

and

Calculus

are working with Heidi.
Research Lab!
VERSO verdict: Mock Trial Challenge
Grade 9s have begun their research journey by considering: "What does the world need more of?"

This exploration into our global needs will decipher the topic for our hands-on mock trial where learners will actively argue the different perspectives through their roles on the defense or prosecution team.

The Diving Question for this project is "How can engaging in a mock trial empower us to seek justice, uncover different perspectives and advocate for matters of personal significance?"
READolution
Grade 10s are embarking on their thought-provoking journey exploring the Future of Reading.
They are currently diving into the realm of literature and technology to unravel the mysteries of reading and explore it's evolving landscape.

This will inform their actions as they work towards this Driving Question "

How can a deeper understanding of reading and its future empower us to drive positive transformations in our school environment and beyond?"
Back to the Future
Grade 11s began to identify problem statements to conduct research on the topic of Healthcare. In this quarter, they are working with the Driving Question "How can a critical analysis of current affairs shape our understanding of the problems that exist today?"
VERTEX Project
Grade 12s continued their individual research on their topics of interest, ranging from Visual and performing arts, Life Sciences, Social Sciences, and Business.

In preparation for the "Experts-in-the-Making" series throughout Quarter 1, learners have been using their time to prepare the mini sessions to teach others what they have been researching.

Similar to Grade 11s, learners are also working in groups to broaden their knowledge and analysis of a secondary topic, which is also on Healthcare.
Power Hour
Power Hour begins the year with team-based activities, with the aim of building community, teamwork, and communication.
Thrown in the mix is periods of fitness activities to keep learners physically developing in both strength and mobility.

This week and last, learners played a series and variation of dodgeball.
Life Skills
Grade 12 learners explored the range of skills that they will need in postsecondary school. Learners were encouraged to co-create the list of topics that will be covered during this class.
Top of the list for the learners are Finance skills, Personal Safety, Housekeeping skills, Cooking skills, Understanding basic laws and rights, and Health and Wellness.
Each week learners will be introduced to a skill and have the opportunity to have hands-on experience where applicable.


1. Fab Lab
This week's session in Fab Lab had us exploring the questions:

"How do different cultures shape the design choices and patterns we see in fabrics?
What cultural symbols and motifs often find their way into these designs?"


Our focus was on understanding the

depth of culture

and how it impacts the world of fabrics.


During the week, we dove into the

concept of culture

and each student had the chance to explore their own cultural background.
This involved researching the

origins, significant symbols, artifacts, and important events

associated with them.


To make the world of textile design come alive, we had the privilege of hosting

Kamonnart Ongwandee,

a talented fashion and textile designer from Thailand.
She's known for her work in promoting

ethical

and

sustainable

materials in fashion, while also raising awareness about the

environmental impact

of the industry.


Our session took a

hands-on turn

as students crafted mood boards that reflected the richness of their cultures.
Additionally, they got an inside look into the

textile design process, various techniques and methods used to create different types of fabrics.


Exciting news:

Kamonnart Ongwandee

will be joining us again next week for our 'Beyond the Walls' trip.
We're going to visit local fabric factories and shops to get a real-world understanding of how textiles are made.
2. F.E.A.R.
(Functional Emotional Animated Robotics)
With the intention of building a 'functional, emotional, and automated robot,' learners began their building journey by observing character designs and how

emotions can be expressed

through facial features and/or character anatomy.
Learners proceeded to identify three characters they would be interested in building, sharing with one another the feature which

they will automate

to express their intended emotions for feedback and review.
As the week progressed, learners gathered knowledge of

pivots, linkages, cranks,

and

power

and applied them to a series of build challenges such as a pushing device and robotic eye.
They completed the week with a visit to

King Mongkut's Institute of Technology Ladkrabang (KMITL)

Engineering Department Open House to see some inspiration around robotics and the various forms of

engineering.
3. Grade 9 MiniLab
New Upper Loop learners are being introduced to the

workflow

and

process

used in Upper Loop with two 4-week labs.
These labs will ensure new Upper Loop learners get to experience how to read and understand the Future Ready Skills (FRS),

various methods to gather and display

evidence of their work,

the HeadRush software system used to submit tasks and receive feedback, and how

Problem-Based Learning (PBL)

is delivered in the Upper Loop.
The first lab is challenging learners to develop,

design and construct a bridge

out of natural materials.
In week one toothpicks are the base material, in week two will be chopsticks with the final bridge being made of bamboo.
Learning how to

Organize Time to Meet Needs

and

Gather Relevant Data to Inform Thinking

is the focus of this first MiniLab.
By Jarret Voytilla
RELATED POSTS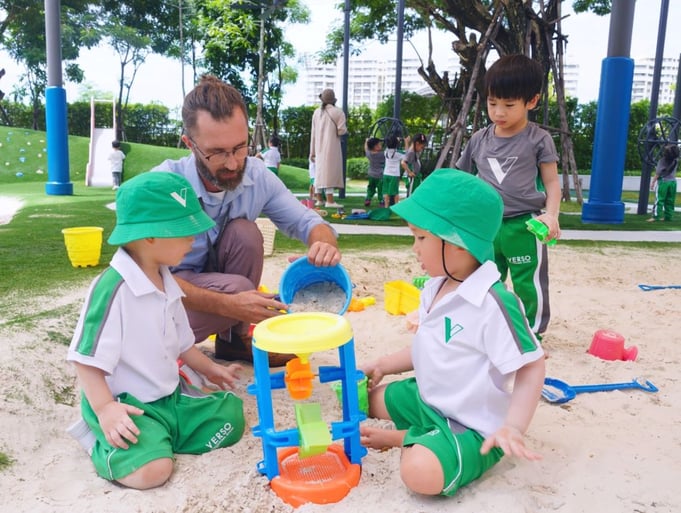 By Cushla Jones / September 15, 2023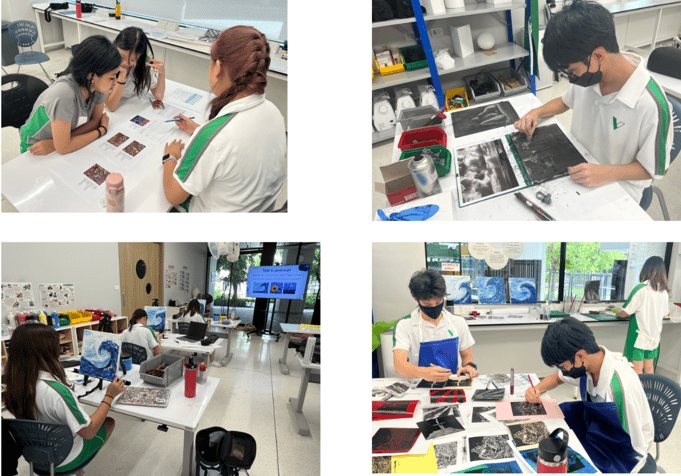 By Jarret Voytilla / September 15, 2023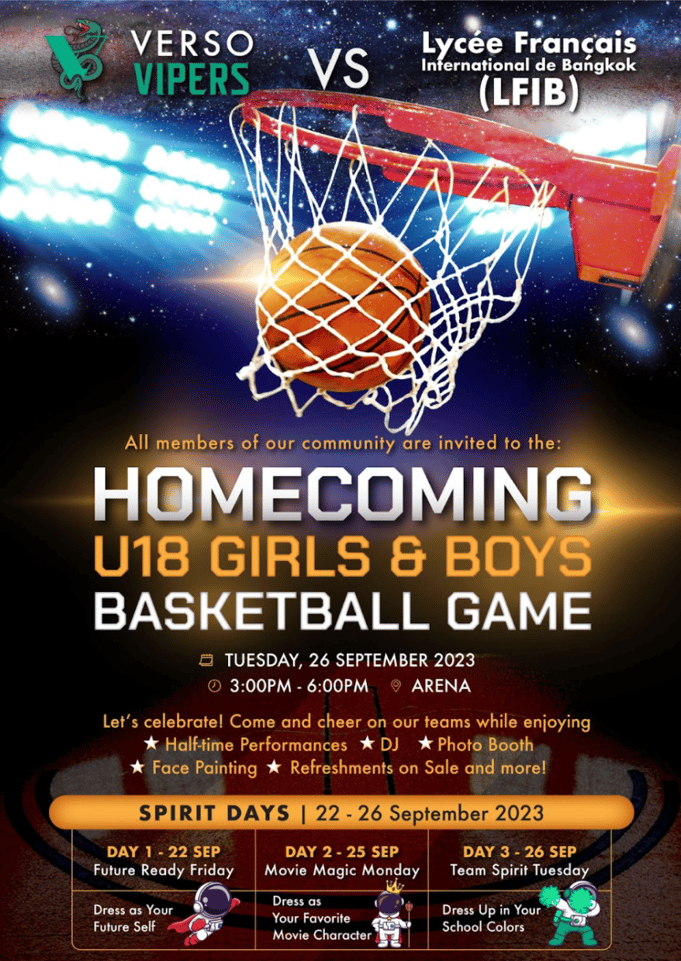 By Garrett Cutler / September 14, 2023