Dear VERSO Community,
After an extensive international search and interview process, we are pleased to announce the appointment of Mr. Ryan Persaud as our new Head of School for the 2023-2024 school year.
Ryan is from Canada and was one of three finalist candidates selected from over 80 applicants who visited our campus during the first week of November to meet with our staff, faculty, students, and a select group of parents.
Ryan has over twenty years of experience as a teacher, coach, and leader in international schools.

He began his professional career as an ESL/EAL teacher in South Korea in 2000 before returning to Canada to obtain his teaching credentials. He then returned to the classroom in 2005 in Canada. After 7 years in the classroom, Ryan was promoted to the role of Instructional Program Leader (K-12) at Halton District School Board, Canada, where he coached and facilitated the professional development for K-12 staff on creating inquiry-based lessons and units of study with a DEIJ (Diversity, Equity, Inclusion, and Justice) lens.

In 2014, he returned to South Korea to Korea International School in Seoul, as a classroom teacher before quickly being promoted to the role of Assistant Director of Teaching and Learning where he developed school wide systems, such as the Assessment Policy and the Climate and Culture Policy and created a Curriculum, Instruction, and Assessment Cycle to guide professional learning and standardize curriculum review. Ryan also worked with a variety of grade level and department teams around developing transdisciplinary units of study within a project based learning framework.

In 2018, he joined the International School of Curitiba in Brazil where he is currently Director of IT and Innovation. Here, he planned, designed, and implemented a Design and Innovation Center, a new Student Information System, a new Learning Management System, and a new Admissions System. He also developed his team's expertise in Stanford's Design Thinking Framework, which led to professional learning and implementation across a variety of fields and departments. In 2020-2021, Ryan was hired by the school's board to take on an additional role as interim Head of School. In this role, he led the school community through the pandemic, made key decisions in the areas of health and safety and hybrid and online learning, and facilitated the development of the school's strategic plan for 2022-2027.

Ryan completed his education in Ontario, Canada. He holds a Bachelor's degree in Business Administration from Wilfrid Laurier University, a Bachelors of Education and a Master's degree in Education from the University of Toronto, and is currently pursuing a Doctorate in Educational Leadership degree from the University of Western Ontario.

Upon his acceptance, Ryan shared the following sentiments.

"From the moment I set foot on your campus, I could feel the energy in the air, and I knew that VERSO was a special place I wanted to be. It was imperative to me that my personal, educational, and leadership philosophies matched where I was going and this is certainly the case with VERSO. I am so excited to join the VERSO family and collaborate with all of you to make our school an even greater place than it already is."

In Ryan, we have found a passionate, enthusiastic, and dynamic leader who will continue to make VERSO a unique and innovative international school that prepares our young learners with the skills and mindsets to thrive in a rapidly changing world.

"My vision as a leader in education is to collaboratively create school communities where all belong, are heard, and have opportunities to blossom. It is imperative that schools allow all learners to discover who they are as innovative global citizens who embrace and learn from diversity, so they can contribute to their community and the world," shared Ryan in his application.

We would like to thank all members of our community for their participation in the selection process and for their insights and feedback that were critical to our decision making. A special thank you to all the members of the VERSO HoS Selection Committee for their time, commitment, and dedication over the past several months to this important task.

In the coming weeks and months, we will be working closely with Ryan to ensure his transition into VERSO is a smooth one. We will have regular online meetings to onboard and orientate him to the role and the school community he will be leading.

Ryan will be accompanied by his partner Sarah, and his twin daughters Maya and Liberty, who will be joining our Middle Loop community. Their pet dog, Willa will also be coming with them.

Please join us in extending a very warm welcome to Ryan and his family.
Best regards,
Cameron Fox
Founding Head of School
RELATED POSTS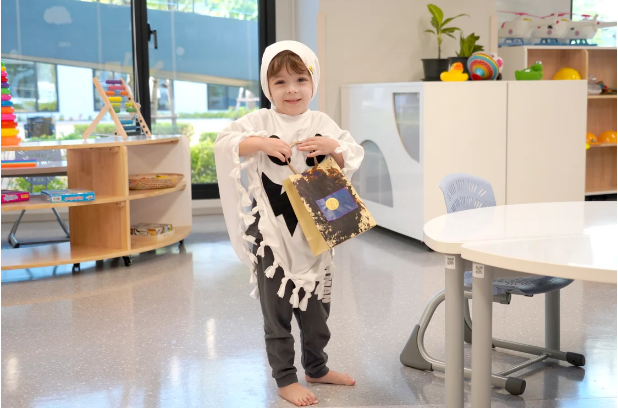 By Ryan Persaud / October 11, 2023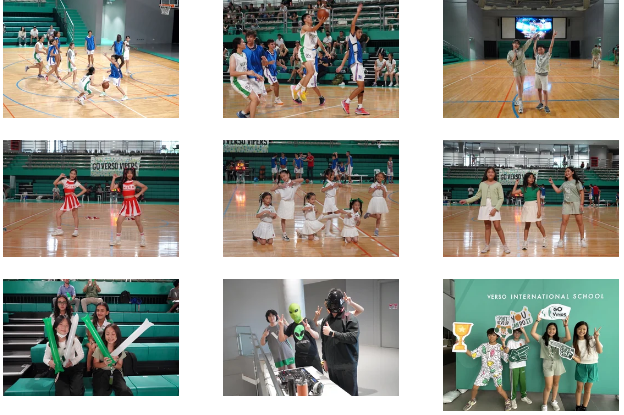 By Ryan Persaud / October 06, 2023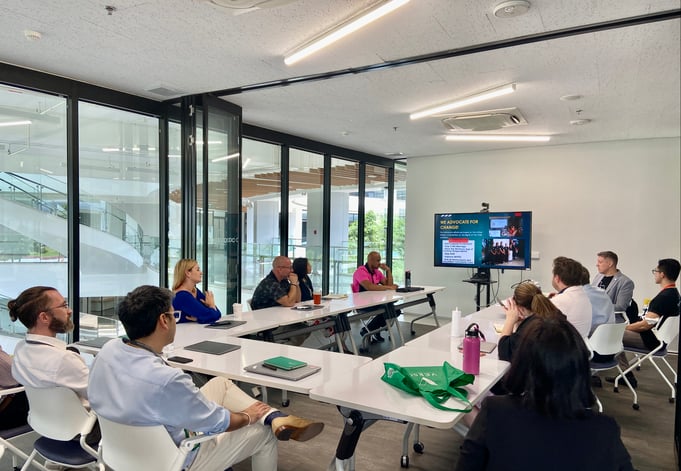 By Ryan Persaud / September 22, 2023