I hope you are as excited as I am for the launch of our revamped After-School Activities program and opening games of our basketball season next week!
I want to express my sincere gratitude for your steadfast support during the past few weeks. We are fully aware that this transitional period has had its challenges, and your unwavering commitment has been instrumental in navigating through these bumps. Your ongoing support is a crucial element of the larger picture, and it significantly contributes to the success of our programs.
We have a lot of details to cover so let's get to it:
🏀 Basketball
Fun Facts:

As of this past Wednesday, we were able to add a U15 boys team and a U18 girls team.
We are now fielding a total of 7 basketball teams (out of 8 possible) with over 60 athletes that signed up.
Some teams have been practicing for their second week, others are starting this week.
Our inaugural U18 teams will have their first games here at VERSO next Tuesday 5 September so please come out and cheer on our athletes! See details and other important dates coming.

The U15 games scheduled for next Thursday 7 September here at VERSO have been postponed.

The opponent has asked to reschedule and we will update this information on our

Basketball info packet.
📅 IMPORTANT DATES COMING UP
Tuesday 5 September:

U18 girls AND boys games vs Brighton College Bangkok (BCB). First game will be the girls tipping off at 3:30pm. Boys will tip off at 4:30pm.


Saturday 9 - Sunday 10 September:

The 5th

Swim Star Championship's 2023 by Arena.

Sign-ups close Friday 1 September at 12:00pm sharp.




IMPORTANT:

This is an event hosted at VERSO by an external party.

We kindly ask that only swimmers with prior competition experience and extensive training consider signing up for this event. VERSO has been granted 15 available spots for participants, which will be assigned on a first-come-first-serve basis. They will be coached by our service provider. For additional details, please refer to the links below, and to complete the sign-up process, kindly fill out

this form.
Meet Schedule
Meet Details


Tuesday 26 September: U18 girls and boys games vs Lycée Français International de Bangkok (LFIB) 3:00pm-6:00pm. This will be VERSO's first ever Homecoming event!

It typically takes place in high schools, colleges, and universities. It is an event that celebrates everyone being back on campus after summer holidays where the community comes together to celebrate the school's spirit, pride, and achievements. Come down and cheer on our teams whilst enjoying a DJ, emcee, halftime shows, and refreshments!
😄 After-School Activities
I am happy to announce that our

ASA will start this coming Monday 4 September!

We have over 130 sign-ups over the course of 35 activities throughout the week! Please see this

ASA link

for your reference.


🕰️ Pick Up Procedures
LL and ML pickup time is at 4:00pm in front of @HELLO office. The latest pickup time is 4:30pm. If the pickup hasn't occurred by then, the learner will wait with our Security Team

.
UL pickup time is at 5:15pm in front of @HELLO office. The latest pickup time is 5:30pm. If the pickup hasn't occurred by then, the learner will wait with our Security Team
🏊 Swimming
The daily morning and afternoon swim training sessions will continue as scheduled. Attendance is recorded each day and shared with the office.
It's important to be aware that these sessions are specifically intended for swimmers who have prior experience in competitive swimming and have the intention of participating in future competitions.
Coach Nun, our new in-residence swim coach will be joining VERSO on Monday 2 October.

Please note that there will be

no training

on 8 September as the pool will be closed to prepare for The 5th Swim Star Championship's 2023 by Arena.
That's all from me for now.
See you soon. Vipers Valor!
Best regards,
Garrett Cutler
Athletics Director
RELATED POSTS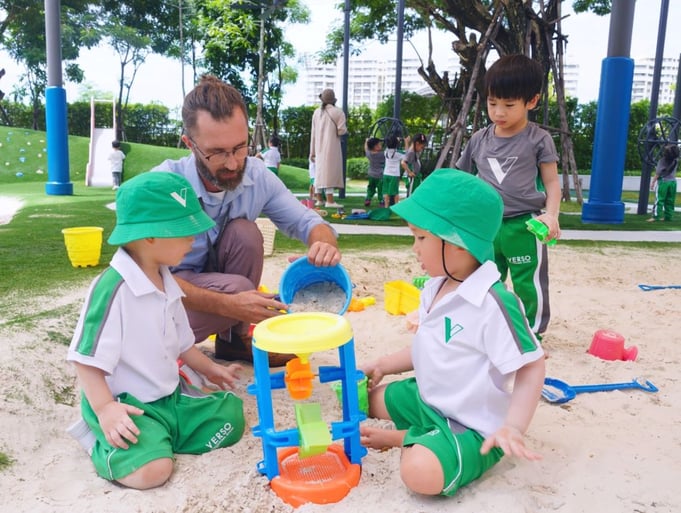 By Cushla Jones / September 15, 2023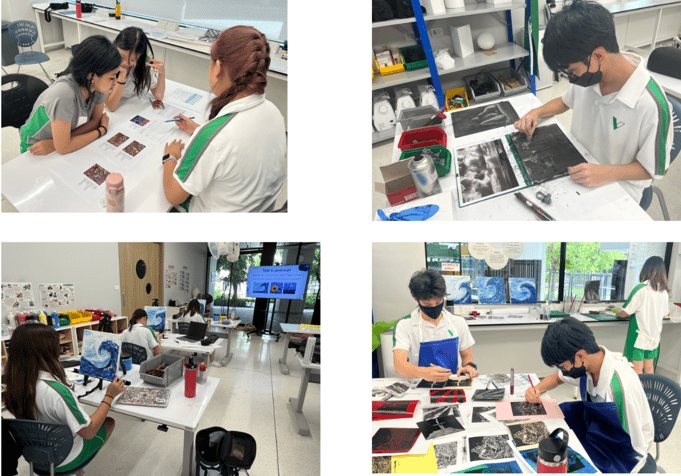 By Jarret Voytilla / September 15, 2023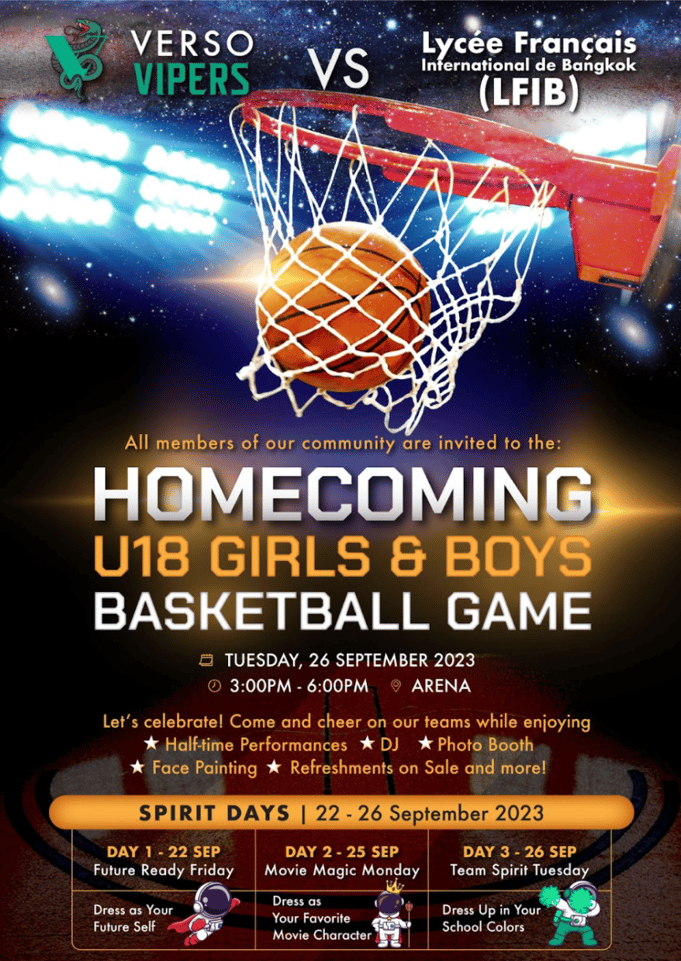 By Garrett Cutler / September 14, 2023