Hello Viper Fans!
I hope this email finds you well and ready for some more action, because we have some really exciting stuff coming up! But before we get into the fun part, please see some important reminders and updates.
😄 After-School Activities Info
In recent weeks, we've encountered situations where individuals have requested sign-ups, changes, or attended ASAs for which they are not officially registered. We kindly request your cooperation in refraining from these actions, as the ASA sign-up period was open from 16-28 August, and ASAs have been in progress for two weeks now. After tomorrow, we will not be able to accommodate any further changes or additions to the ASA rosters. Thank you for your understanding and adherence to this policy. Please bear in mind that for the next round of ASAs, there won't be strict time constraints. With this in mind, we will need to strictly adhere to our sign-up policy and timeline.
🚑 Community First Aid Training
We had our first community First Aid training today and it was a huge success with 17 participants. Our next one will be on Tuesday 26 September from 8:00am-11:00am in CONNECT. If you plan on coaching or running an ASA here at VERSO, please sign up using
this link
.
🏀 Basketball Updates
In the past few weeks, several adjustments to the basketball schedule have been made due to unforeseen circumstances within the GBAC. We sincerely apologize for any inconvenience caused, but it's important to note that these changes are beyond our control. We have full confidence that all GBAC members will have completed their necessary adjustments by next week. Please continue to refer to the
info packet
for updates.
And now for the fun stuff... drum roll please..
Please join us in celebrating our amazing swimmers who represented VERSO at the 2023 Swim Star event held by Arena:
Prim, Towa, Koto, Tim, Win, Tamm, Kyoka, Namin, and Mona -
9 swimmers participating in over 40 events! A big shout out to Prim for placing in all 7 of her events with 4 first place finishes and Towa for placing third in one of her events! Congratulations to all swimmers - we are extremely proud of all of you!
🏀 VERSO's first ever Spirit Days and Homecoming Event
"Spirit Weeks" (or in our case "Spirit Days") take place in the week leading up to the homecoming event. It is filled with themed dress downs, activities, music and more to promote school spirit and community. Please see the flyers below for details.


Homecoming typically takes place in high schools, colleges, and universities. It is an event that celebrates everyone being back on campus after summer holidays where the community comes together to celebrate the school's spirit, pride, and achievements. Let's get our whole community to come down and cheer on our teams whilst enjoying a DJ, emcee, halftime shows, and refreshments!
📅
IMPORTANT DATES Coming Up
19 September:

U18 boys away @ WCIB and U13 boys away @ TSIS
21 September:

U15 girls and boys away @ TSIS
26 September: HOMECOMING EVENT! U18 boys and girls home vs LFIB

and community first aid training
28 September:

U11 boys home vs LFIB
🕰️ Pick Up Procedures
LL and ML pickup time is at 4:00pm in front of @HELLO office. The latest pickup time is 4:30pm. If the pickup hasn't occurred by then, the learner will wait with our Security Team

.
UL pickup time is at 5:15pm in front of @HELLO office. The latest pickup time is 5:30pm. If the pickup hasn't occurred by then, the learner will wait with our Security Team
🏊 Swimming
The daily morning and afternoon swim training sessions will continue as scheduled. Attendance is recorded each day and shared with the office.
It's important to be aware that these sessions are specifically intended for swimmers who have prior experience in competitive swimming and have the intention of participating in future competitions.
Coach Nun, our new in-residence swim coach will be joining VERSO on Monday 2 October.
That's it from me and as always, Vipers Valor!
Best regards,
Garrett Cutler
Athletics Director
RELATED POSTS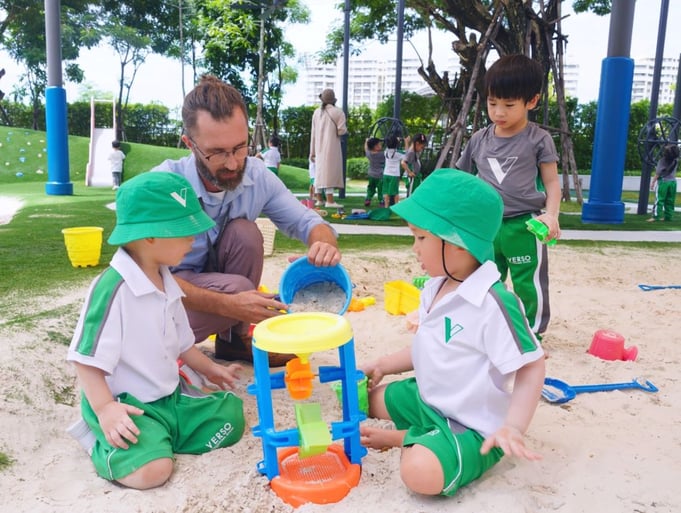 By Cushla Jones / September 15, 2023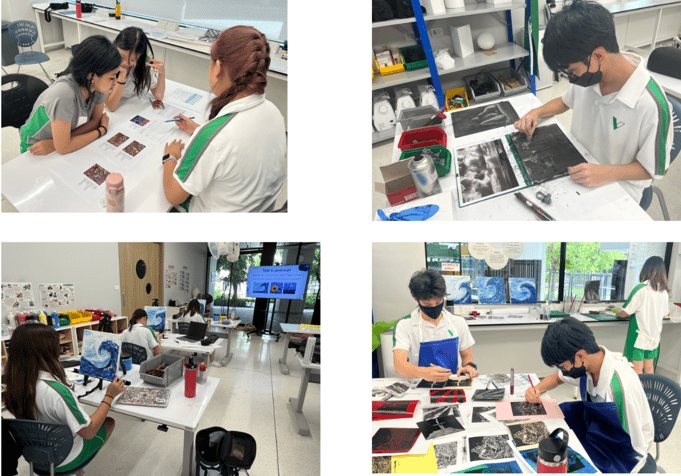 By Jarret Voytilla / September 15, 2023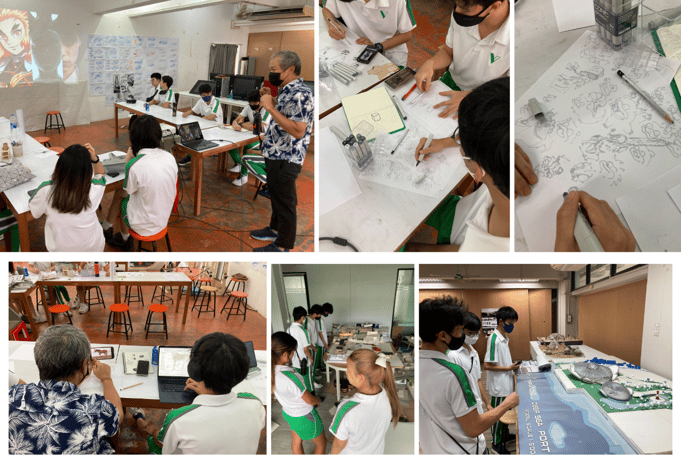 By Jarret Voytilla / September 01, 2023