Welcome back from the December holidays. Hoping you are all feeling rejuvenated from the festive season. As great as holidays are for everyone, I know for many, it is also good to get back into a solid routine too.

Hope everyone is feeling optimistic about 2023 and ready to make the most of it as we set new goals and work towards making it happen.
Routine and Rituals Matter...
The main feature of this ML Muster is all about sharing our new routine and ritual with our families. This has been communicated in previous ML Musters; however, we did want to highlight this again, so we are all on the same page.
Avoiding the Monday to Friday Grind...
While routines and rituals matter, we also believe that this 6 Day schedule will remove the predictable events that can often make things feel like it is 'ground-hog day.' Our new routine will keep things fresh, vibrant, and interesting for learning to take place.
The below visuals provide how we have structured each day, what we are focusing on and why this is important.
Unique Days (Day C and Day F)
As a Project-based learning school, we aim to integrate disciplines (subjects) to enrich the learning experience. We know that when this is done well, students are able to engage in a different context and apply that knowledge to different situations.
We also understand that a balance is needed as well in terms of explicitly teaching fundamental concepts as a single discipline (subject) to reinforce students' knowledge base and skills. A big focus behind our shift towards a 6 Day Schedule was to enhance the need to explicitly focus on the subject (content) matter to build greater knowledge. The PBL approach then takes that knowledge and allows students to transfer and apply it to demonstrate their competency level.
Below are the Day C and Day F schedules for each cohort. One cohort will have increased Explore Project time while the other cohort focuses on the explicit fundamentals of acquiring necessary knowledge.
STEM LAB (Science, technology, Engineering, Math)
Robotics Workshops
Science LAB
Physics, Chemistry, Biology, and Environmental Science Workshops
Music & Performing Arts
Creativity, Expression, and Communication through music and performance
Well-Being+
Holistic Health and Physical Movement
Visual Arts
Creativity, Expression, and Communication through 2D and 3D fine Arts
All of these new LABS and WORKSHOPS will be assessed and students will receive feedback on their learning.
Day A, B, D, and E we now offer explicit literacy for our EAL students and mainstream English Language Arts students too.
Day Schedule (Day A - Day F)
The Letter Days for the remainder of the year are posted outside the classrooms, Day C and Day F are in orange to show the level of frequency. Math Lab, Learning Lab, Well-Being Lab, Chinese, and Thai still remain the same as key components of our ML Curriculum. Our ML science labs, robotics, computer lab, and maker space are set up to deliver a high level of education that complements our ML program.
---
VERSO Scholarships
It's that time of year again to apply for the VERSO Scholarships!!! The deadline this year for submissions is 28 February 2023.
There are 2 scholarships available to apply for:
TALENT Scholarship
Open to students who will study in Grade 5 - 11 next academic year (2023/24)

To apply, please submit a digital talent portfolio to showcase your outstanding talent & write a personal statement (750 words maximum) explaining why you are applying for the Talent scholarship.
AMBASSADOR Scholarship
Open to students who will study in Grade 9 - 11 next academic year (2023/24)
To apply, please submit a VDO no longer than 3 minutes, that tells us why you want to apply for the Ambassador scholarship & write a personal statement (750 words maximum) using all, or any, of the following 4 questions as prompts:

How Curious to Explore are you?
In what ways are you Inspired to Connect with the world around you?
When have you felt Driven to Contribute?
Why do you think being Equipped to Transition matters?
If you are interested to apply, please submit all the requested items for the scholarship(s) to admissions@verso.ac.th or visit www.verso.ac.th/scholarship Shortlisted candidates will be invited for an interview.
VERSO HACK 2023
Since its launch in 2021, VERSO HACK has become our school's annual flagship event, attracting keen interest from aspiring student entrepreneurs aged 13-18 across the country and in the Thai startup community. VERSO is also the first international school in Thailand to host this type of inter-school hackathon.
The response to VERSO HACK 2023 has been overwhelming, with over 90 students from schools across Bangkok signing up for Thailand's leading student hackathon.
During a hackathon, students will design, develop, present and deliver a prototype and/or solution to a design challenge. They will participate in workshops, network with mentors and experts from the startup and tech community, and gain valuable skills. No prior experience or programming knowledge is required.
VERSO HACK 2023 will take place on 4-5 February,2023, with a half-day pre-HACK on 28 January, 2023 in collaboration with Reactor School. Limited tickets for student participants are available only until 20 Jan and visitors can attend the final pitch round on Sunday, 5 Feb, for free, though they must register for a ticket at https://www.verso.ac.th/hack.
Thanks again for all your support. Please contact us at any time if you have any questions.
Best wishes,
Chad and the ML Team
RELATED POSTS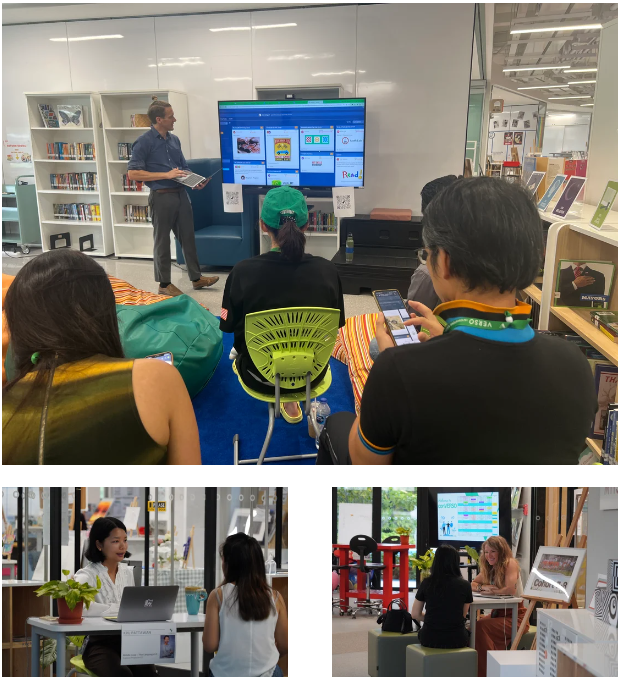 By Chad Walsh / September 15, 2023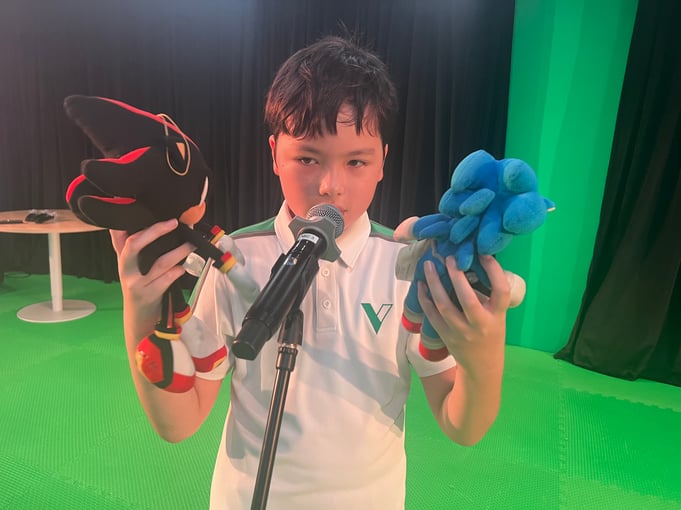 By Chad Walsh / September 01, 2023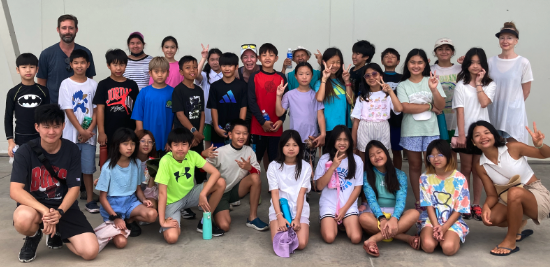 By Chad Walsh / August 18, 2023