VERSO International School Announces Scholarship Winners
17 students from over 100 applicants awarded the school's inaugural scholarships and are on a path to achieving their full potential
VERSO's first day of school on 17 August saw 17 scholarship recipients virtually attending their remote learning classes as VERSO reopened after the summer break.
Over 100 Thai and international applicants aged 12-16 applied for the scholarship and after what the Founding Head of School Cameron Fox describes as a tough decision, 17 were selected based on their academic achievements, leadership qualities, talent, special skills, athletic abilities, and community service.
"We had many strong applicants and it was a difficult decision," said Cameron, adding, "we looked for students who best exemplify the VERSO mindsets - someone who is curious to explore, inspired to connect, driven to contribute and equipped to transition."
With financial support from the school's founders, VERSO launched its annual scholarship fund in May this year, which included two types of scholarships available to current and new students in Thailand. The goal is to support high-achieving and talented students who they believe can reach their full potential as members of the VERSO learning community.
VERSO Ambassador Scholarships, awarded to three students in grades 9-10, are designed to support exceptional high school students who have the drive and determination to pursue their dreams and make a positive difference in the world. The applicants had to convince the Scholarship Selection Panel that the opportunity to complete their high school education at VERSO would help them realize their true human potential and become role models for other students. They had to demonstrate qualities such as leadership, integrity, self-direction, and a high level of academic aptitude.
VERSO Talent Scholarships were awarded to 14 students in grades 5-10 who were selected for their outstanding abilities and commitment to developing their full potential. There was a broad range of sporting talents including diving, swimming, ice hockey, skating, football, and golf. Beyond sports there were applications from students with passions in graphic design, music and dance, entrepreneurship, public speaking, and even baking. Many of the applicants had strong academic profiles, particularly in math and science. Applicants had to convince the Scholarship Selection Panel that they could flourish as students of VERSO.
Students in both scholarship programs were either asked to submit a video explaining why they would be a good candidate for the scholarships. They were also invited to share a portfolio of evidence and write a personal statement. Successful applicants were later invited to an interview with the panel.
All winners received substantial tuition fee waivers for 4 academic years until 2024-2025.
"We had a very positive response to our inaugural Scholarship Program and are excited to welcome an amazing group of talented learners to VERSO and we hope they will be an inspiration to everyone in our community," said Cameron Fox.
"Invigorating. Inspired. Honored. These three words came to mind when reflecting on the scholarship process," shared Middle Loop Leader Chad Wash, who was part of the panel.
"The applicants were engaging and offered a real sense that the future is in good hands with a passion, interest, and willingness to tackle real-life challenges with drive and imagination. Each had their own unique profile to follow their own dreams and aspirations to pursue a personal vision for themselves," added Chad.
Cameron said that as a school focused on promoting the uniqueness of each student, VERSO is thrilled to be able to offer families the opportunity to experience an international education designed to maximize each student's human potential.
He shared that back in 2014, during the school's design and planning phase, VERSO had identified that schools needed to rethink, reorganize, and redesign.
The impact of the current global pandemic has only highlighted the need for schools to adapt, innovate, and respond quickly to the change, and that it is imperative to equip young people with the skills and mindsets they need to successfully navigate a highly uncertain future.
"At VERSO, we create a school experience that not only provides the academic qualifications needed for success but also prepares students with the confidence to lead their own journey. Our students will enter the workforce as well-rounded young adults and as agile, creative problem solvers, primed for life in the 21st century – empowered to set and achieve their ambitions on their own terms," he said.
VERSO prides itself for being at the forefront in educational design and innovation, helping learners to develop a strong sense of personal and cultural identity, an ability to actively engage with the world around them, and the confidence to lead their own journey and pursue any path they choose.
The VERSO Scholarship Program is an annual campaign. To find out more details about our future-ready curriculum and how we are doing school differently or to visit our campus, please email admissions@verso.ac.th or call +662 0806200
List of the scholarship winners:
Ambassador Scholarship Winners
Plaifah Kyoka P., Nichchamon A., and Sarankon P.
Talent Scholarship Winners
Benjamin R., Lily W., Monarin S., Nina P., Parinthorn P., Pariyakorn S., Pavalita P., Phanchita S., Ryota W., Pattida T., Sarita I., Sila W., Tada C., and Zirui Z.
RELATED POSTS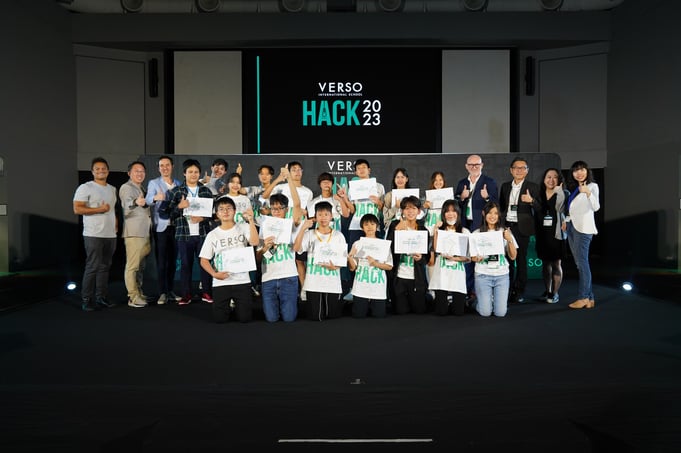 By Kittima (Tinny) Kaur / March 16, 2023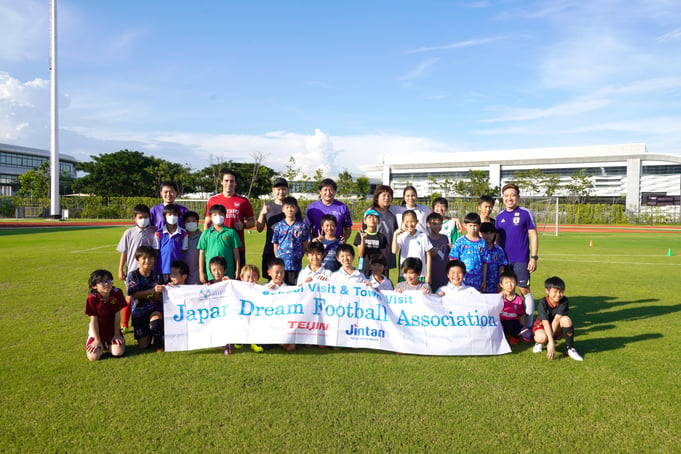 By Kittima (Tinny) Kaur / December 08, 2022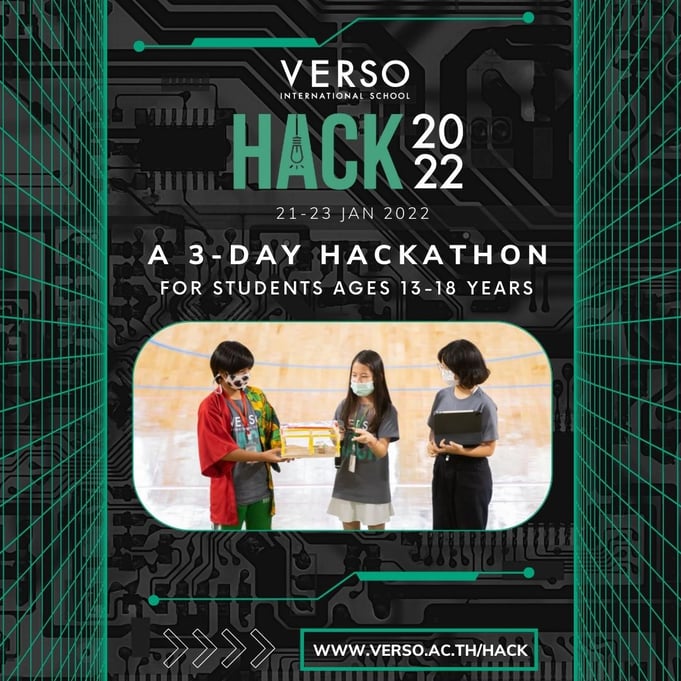 By VERSO Communications Team / April 07, 2022